Hot air ballooning in Cappadocia is top of many people's bucket lists – and it's not hard to see why! Find out more about the hot air balloon experience, then scroll down to find out the top hotels in Cappadocia to make your adventure extra special.
Updated September 2021

Ever since I saw photos of the magical Cappadocian landscape topped with a sky filled with balloons, a trip to visit was planted firmly at the top of my bucket list.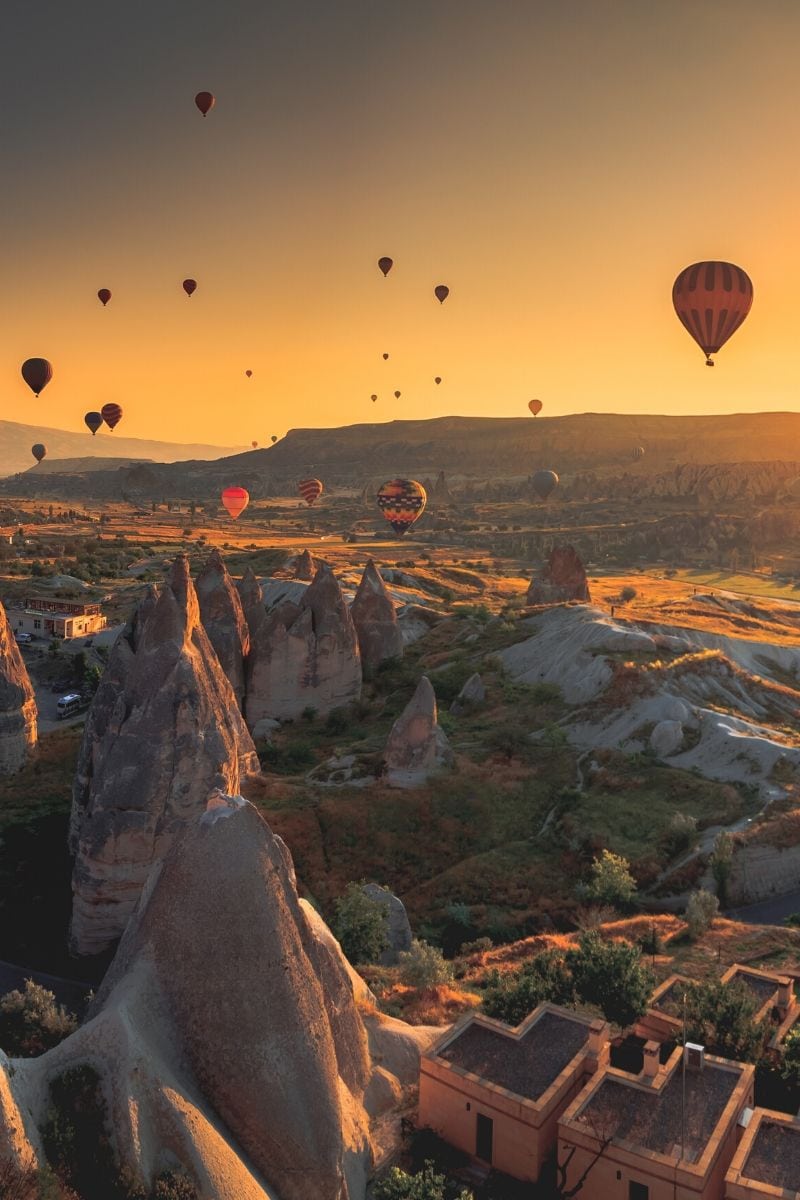 The Cappadocia region of Turkey is the most popular location in the world for hot air ballooning. Last year, over half of the world's balloon trips took place in the region, with almost half a million people taking to the skies.
It's also one of the few places in the world you can balloon almost all year round. Trips run in boiling hot summers and snowy winters – and the landscape looks incredible in both.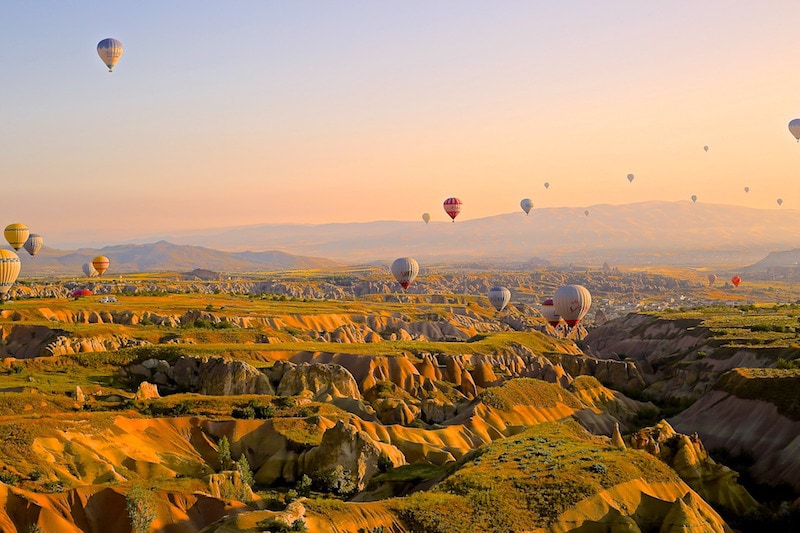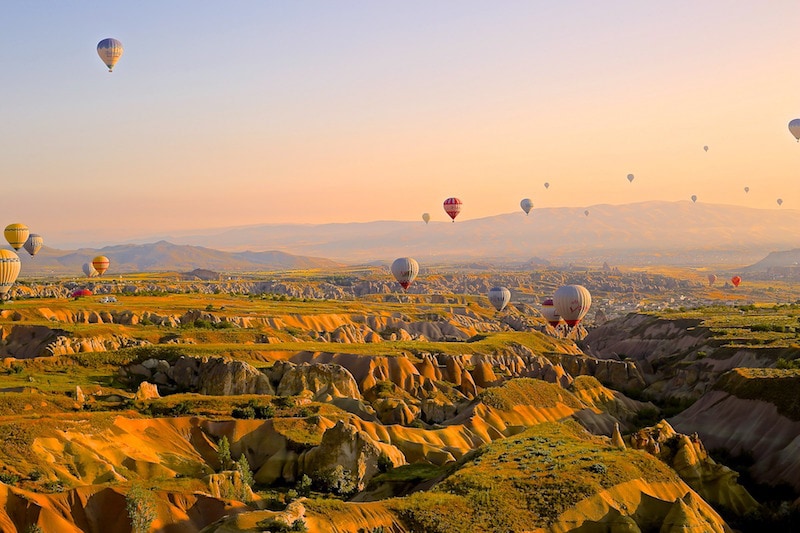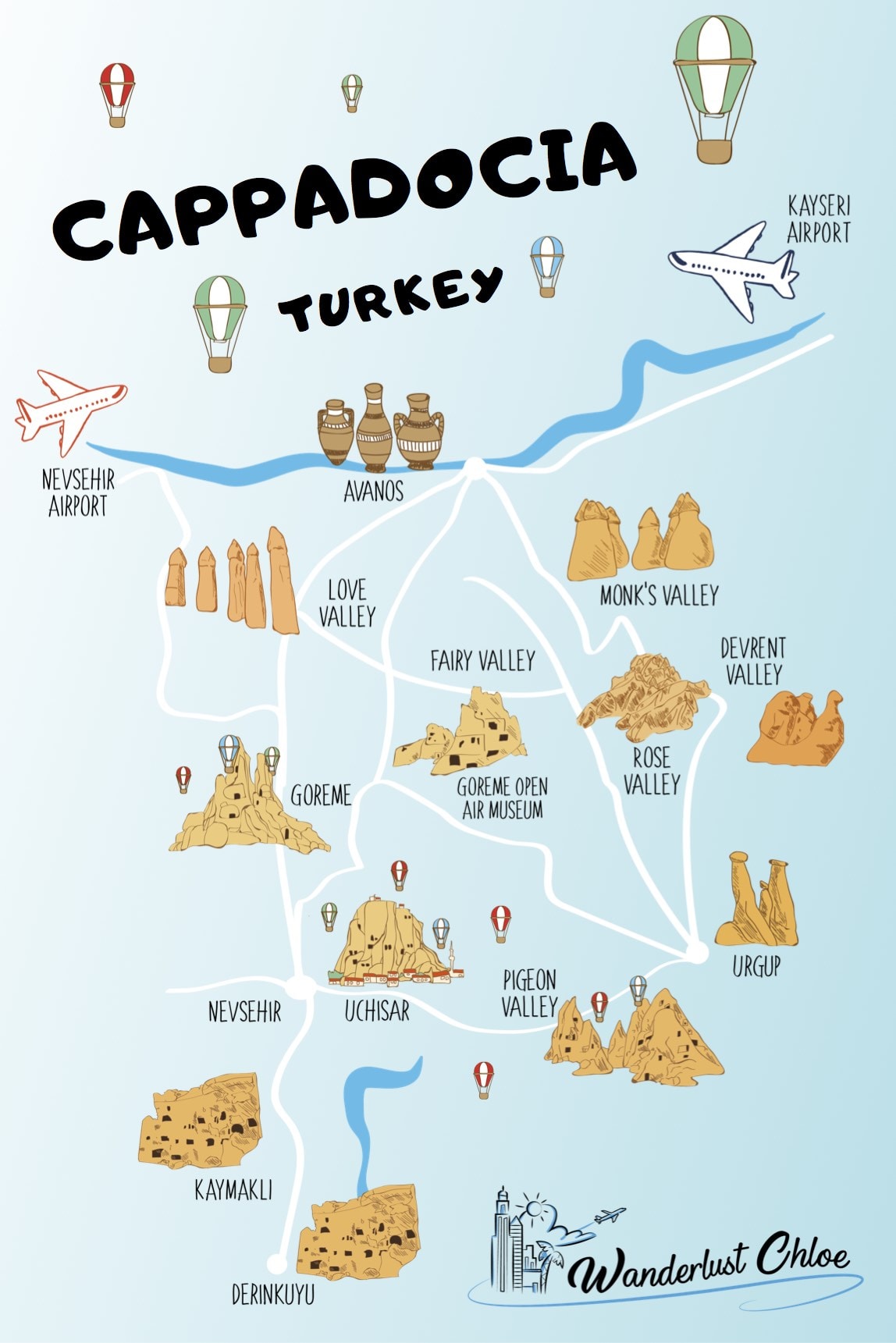 While on a flight, you won't just see a few balloons, the sky will be filled with around 100 balloons of differing colours and designs. Every day is like a fiesta. Don't worry though, it happens to be one of the most highly regulated places, and has an excellent safety record. To fly here, pilots must train for around 5 times as long as in other parts of the world.