Florida is one of America's most colourful states. For the ultimate colour fix, head up to Martin County with its bright street art, independent shopping, colourful cuisine and warm vibes!
Martin County put a big fat smile on my face. It's a region of Florida that may be overlooked with big hitters Orlando and Miami within the state, but it's really charming and there's plenty to keep you busy.
From Downtown Stuart's buzzy Sunday music sessions and market, to exploring Hobe Sound's creative murals, to Segway tours, shopping, beach days, and nature walks, it's time for me to take you on a tour of this colourful Florida gem.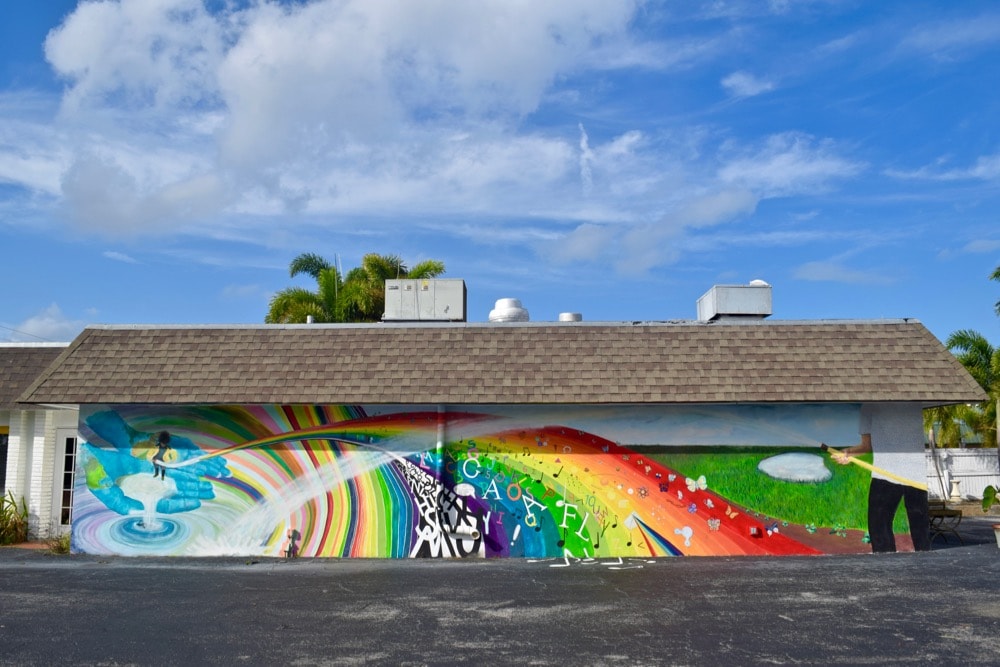 READ MORE: The Ultimate Travel Guide To Martin County.
---
America's Happiest Seaside Town – Stuart
Once you arrive in Stuart, you'll feel the cheerful vibes immediately! With buildings painted in different pastel shades, and striped awnings, it feels like a town built for a movie. It's got a really lovely buzz with cute independent boutiques (more on that below), great restaurants, and a stunning boardwalk along the St Lucie River. You can see why Stuart was named America's Happiest Seaside Town!
One of my favourite ways to explore was on a Segway tour with Stuart Scoot. We zoomed along the boardwalk, headed through historic downtown, saw plenty of local landmarks, ventured down to the marina and even had the opportunity to see some of the most colourful buildings in town (along a secret street that only the locals know about!)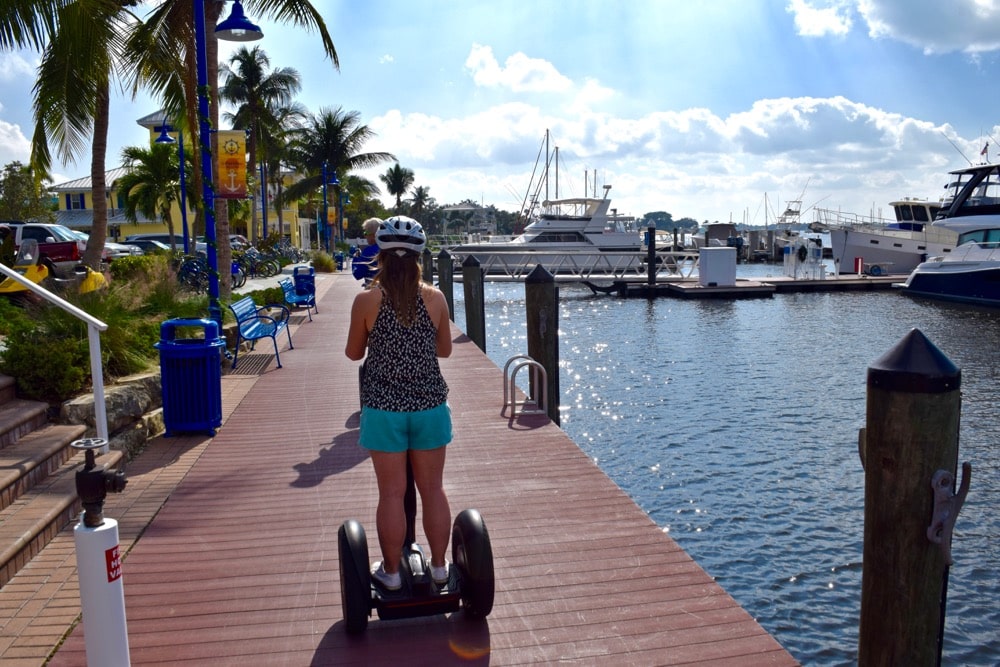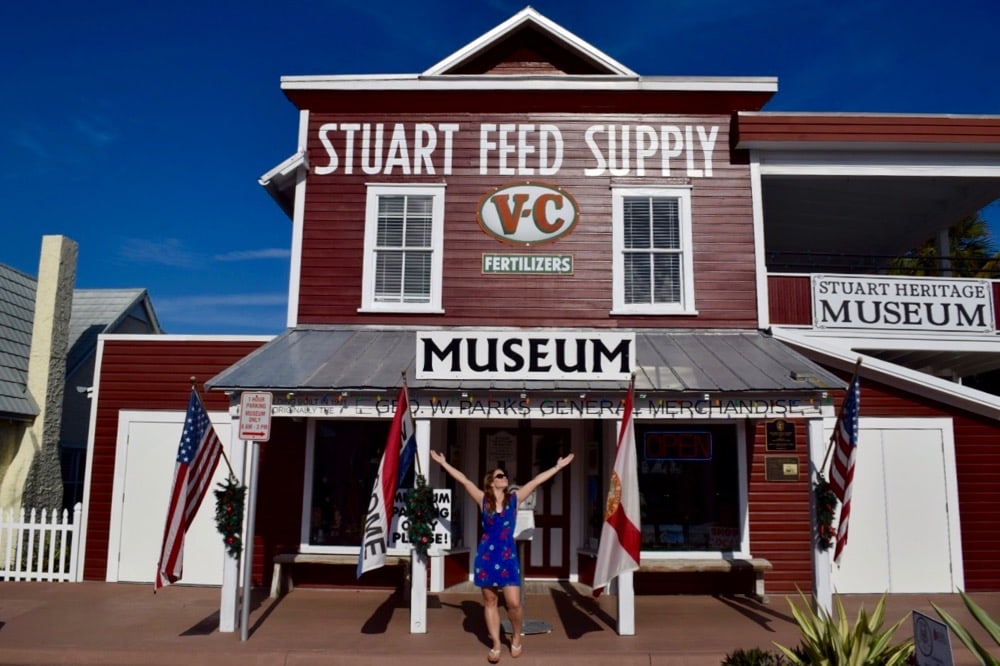 Hobe Sound's Colourful Murals
Hobe Sound was one of my favourite areas in Martin County. As you drive through you see colourful mural after colourful mural. While on a much smaller scale than Miami's famous Wynwood Walls, it's still an impressive outdoor art gallery. The town's mural project began as a way of increasing community spirit and identity. You'll find them all over town, ranging from a floral wall within a restaurant and a beach design complete with surfboards, to a multi-coloured rainbow mural towards the end of town. Mural number 23 has just been unveiled, and 24 is on its way in Spring 2018, so there's no sign of this project slowing down. There are mural maps available so you can explore on your own time, but if you want to hear the stories behind the art, book onto a mural tour with one of the artists.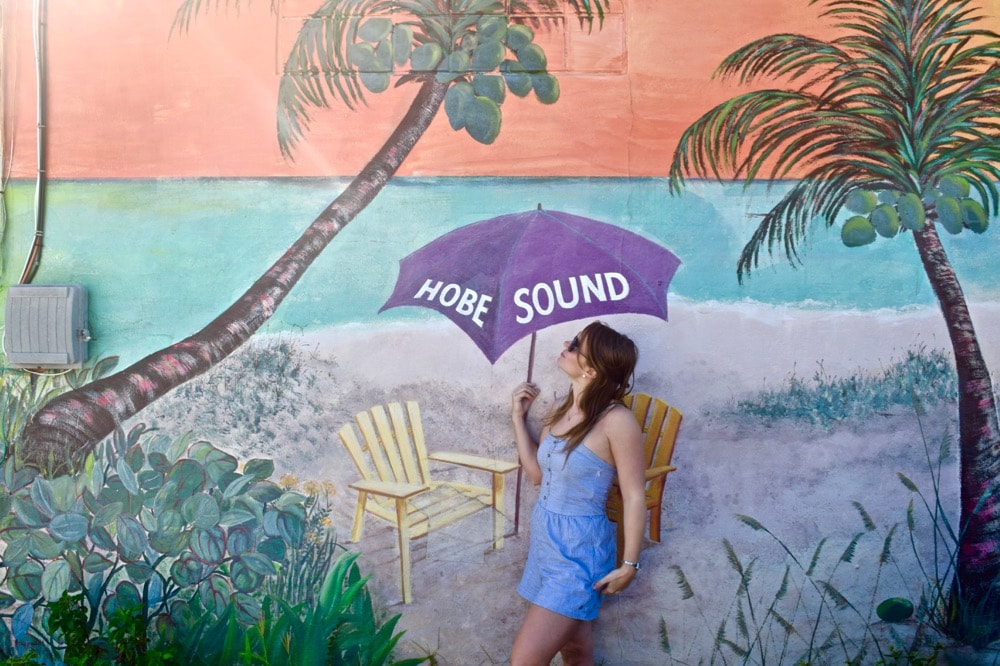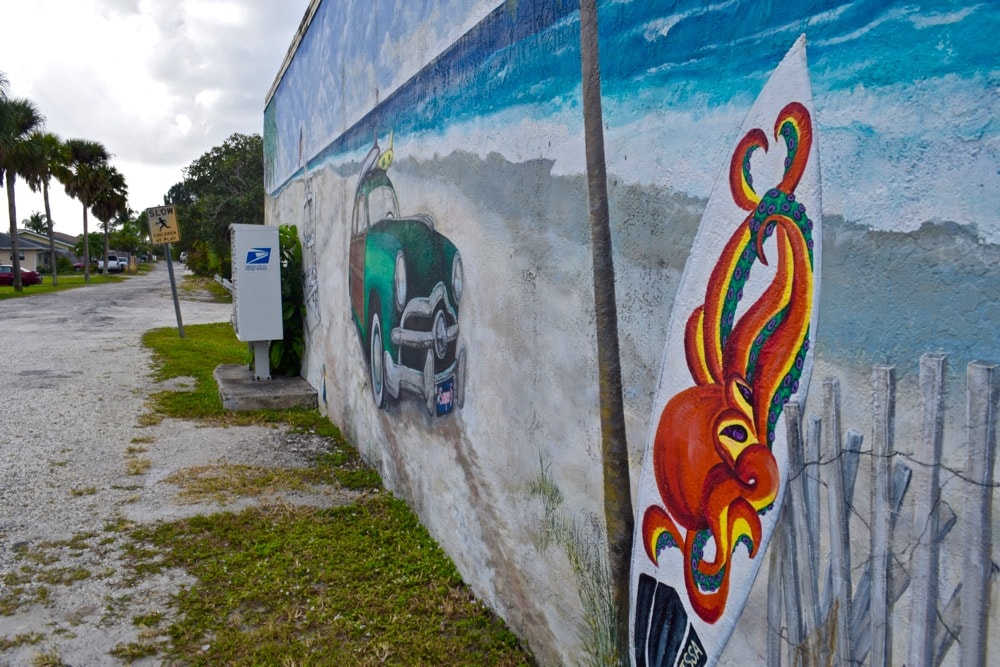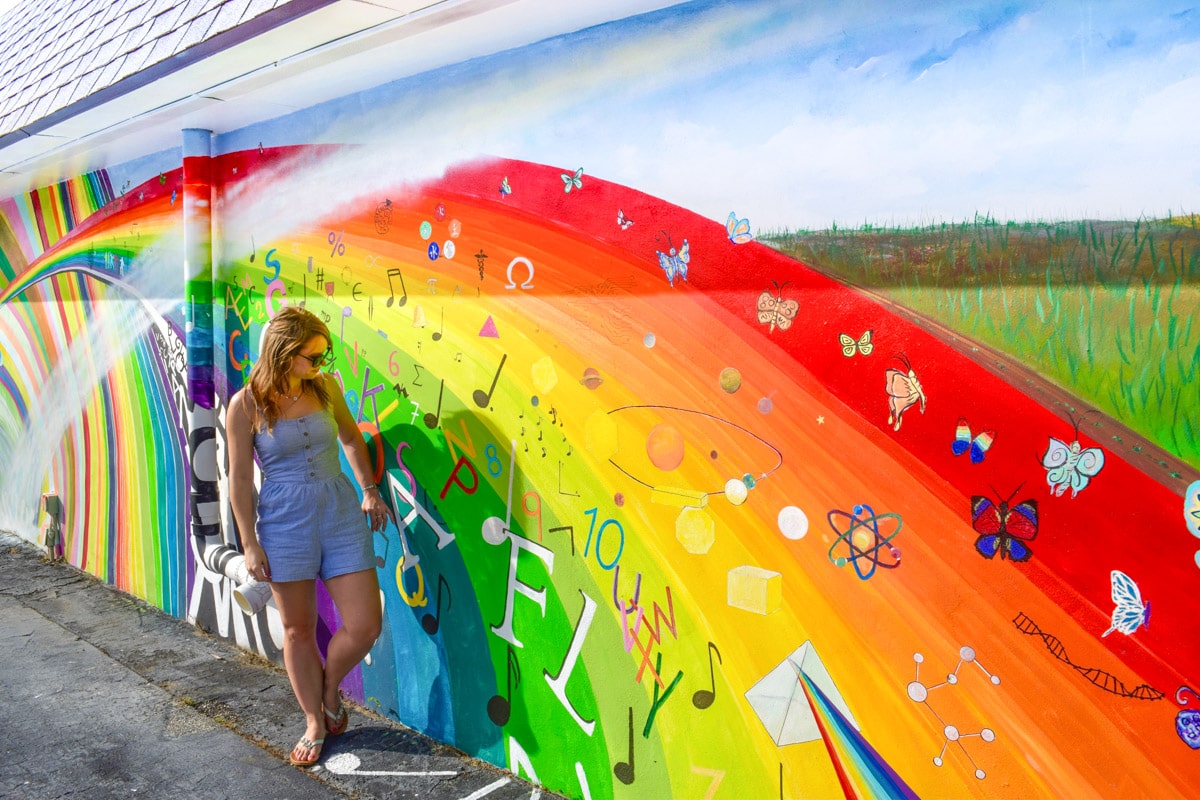 Tasty Cuisine
The food in Martin County is a big reason to visit. I still salivate a little reminiscing about some of the great meals we had there. Sit outside at The Boathouse in Stuart, with its bright blue umbrellas and classic weatherboard style, and tuck into tasty tacos, Asian tuna and more. I have very happy memories of sitting in the sunshine looking out over the St Lucie River!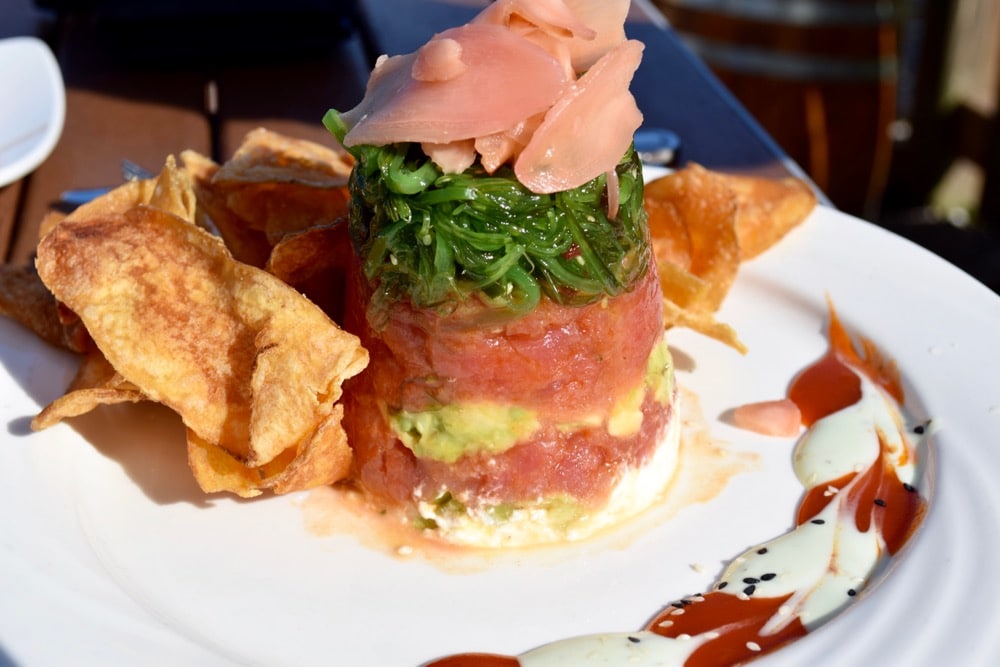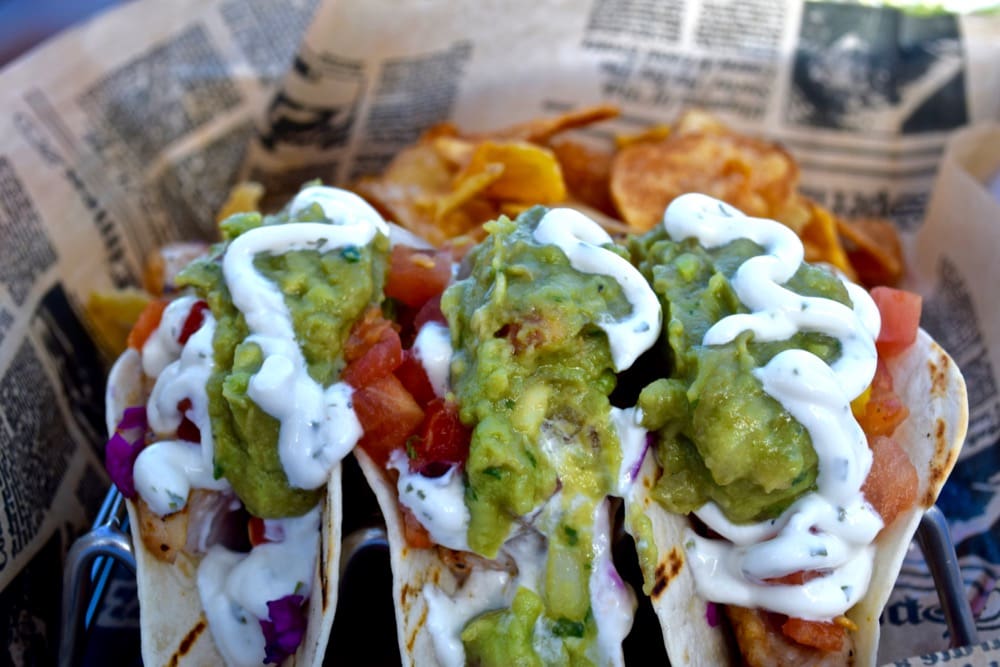 I loved how lively it was at The Twisted Tuna in Port Salerno, with live music, big portions and plenty of people enjoying a night out on the dock! Most colourful dish? Either the tasty sushi platters or the crawfish. And for something super special, book a table at The Gafford in Stuart. Lively, fun and exceptionally tasty food including seared Asian tuna, locally-made burrata and the restaurant's signature fried chicken. Mmmm, I'm getting hungry just thinking about it…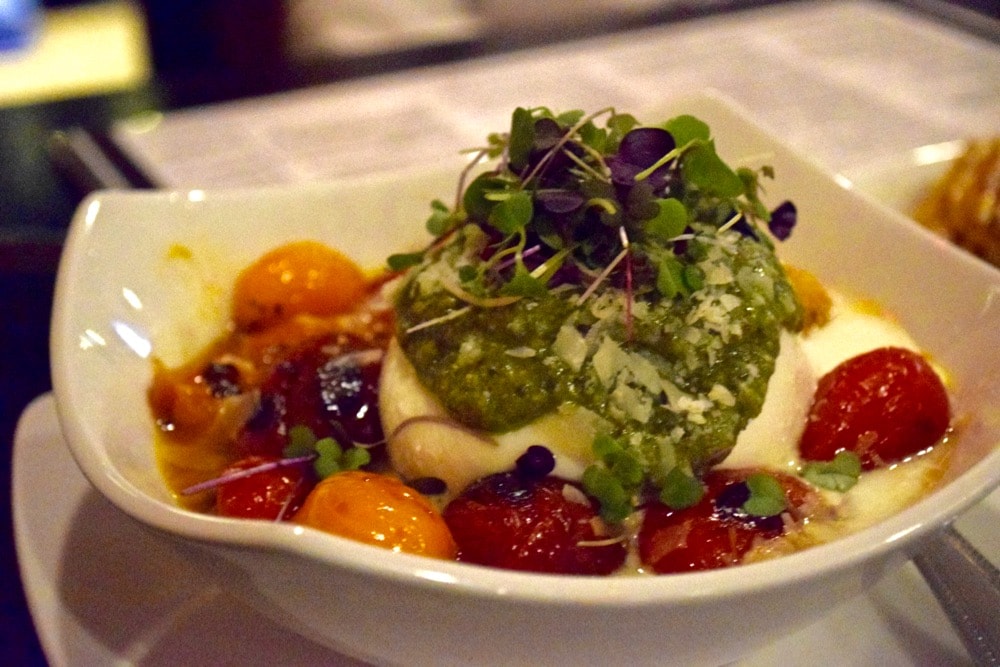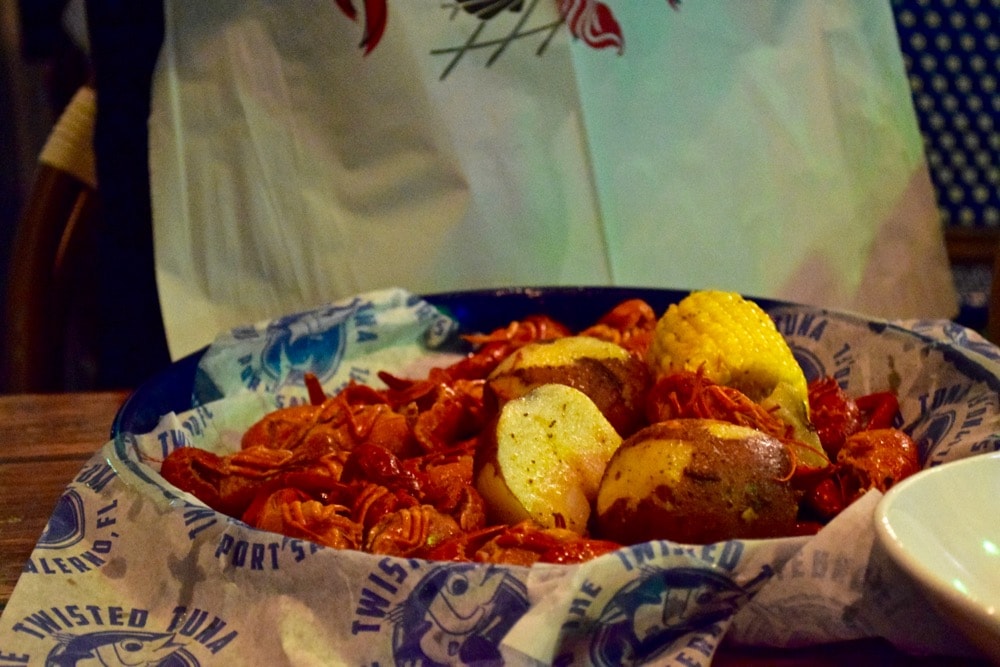 Connect With Nature At Barley Barber Swamp
Martin County is a place where you'll spend the majority of your time outdoors. We had the chance to fully immerse ourselves in the beautiful nature in the region on the Barley Barber Swamp Tour. It was SO stunning. There were 400-year-old cypress trees, plenty of wildlife including racoons and eagles, and our guide really enhanced the experience, telling us all about the incredible flora and fauna that call the swamp home.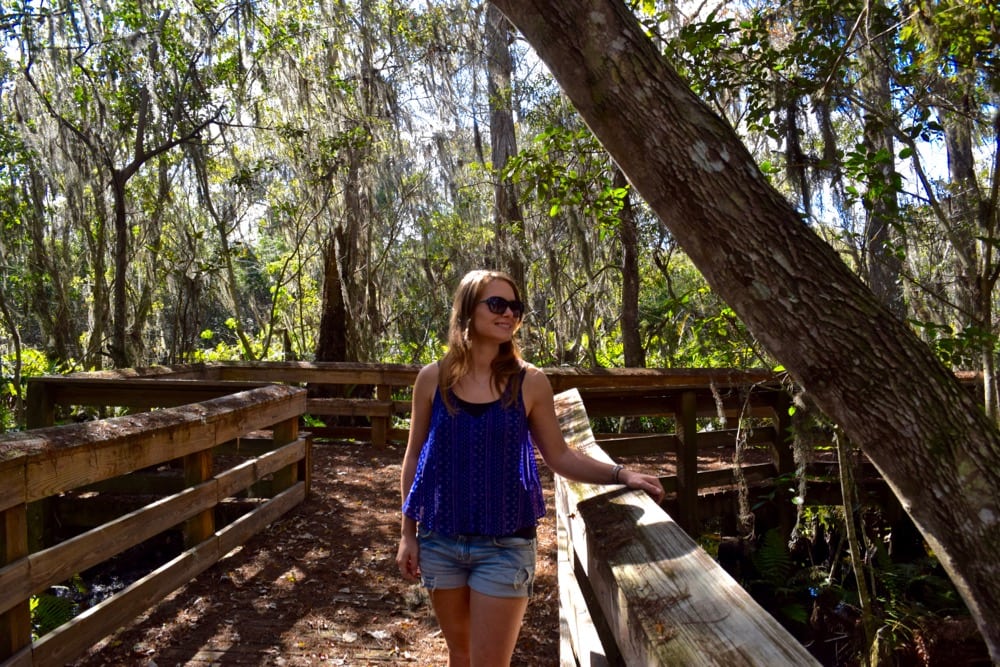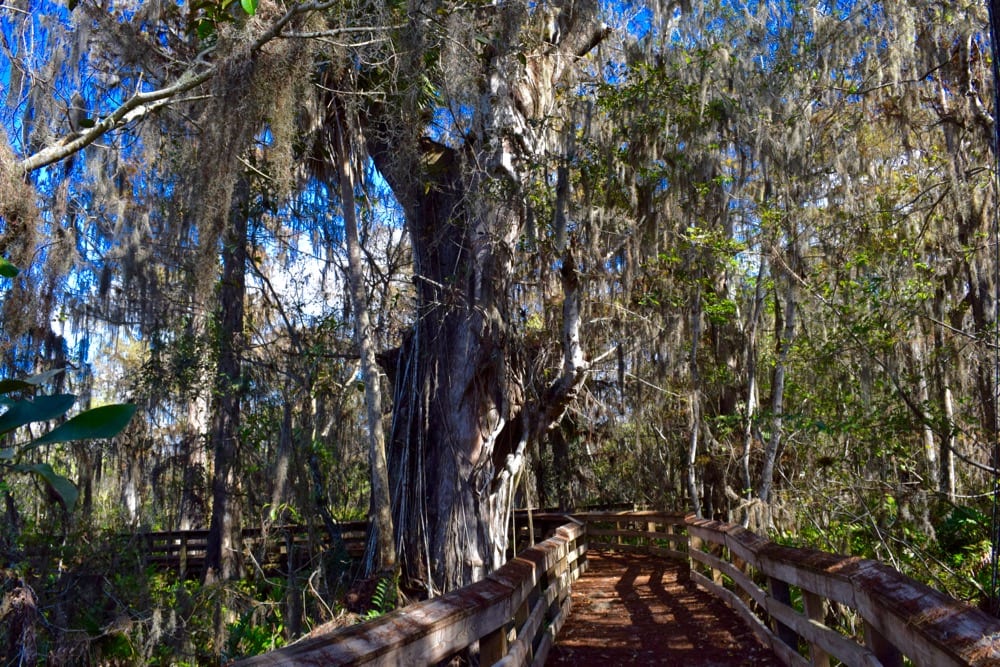 Stuart's Colourful Shopping
While Stuart's exterior is already bright and cheerful, the inside of the stores lining Osceola Street continue this theme. Stuart is a dedicated to keeping things local so you'll find stylish fashion boutiques next to chic homeware stores. I adored Gumbo Limbo Coastal Chic and Matilda's with their vibrant clothes and kitsch homewares. If you're looking for true Florida colours – pinks, aquas and more, this is the area for you! Shop 'til you drop then head for an ice cream at Kilwins.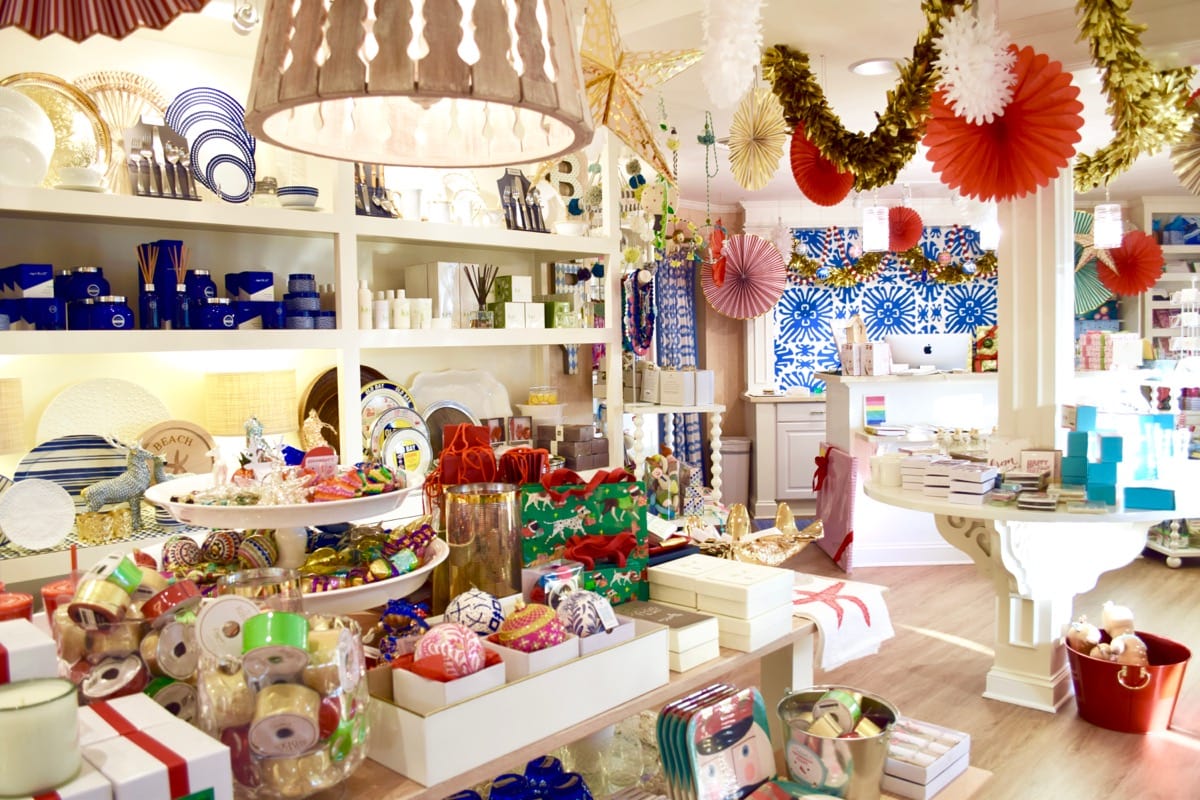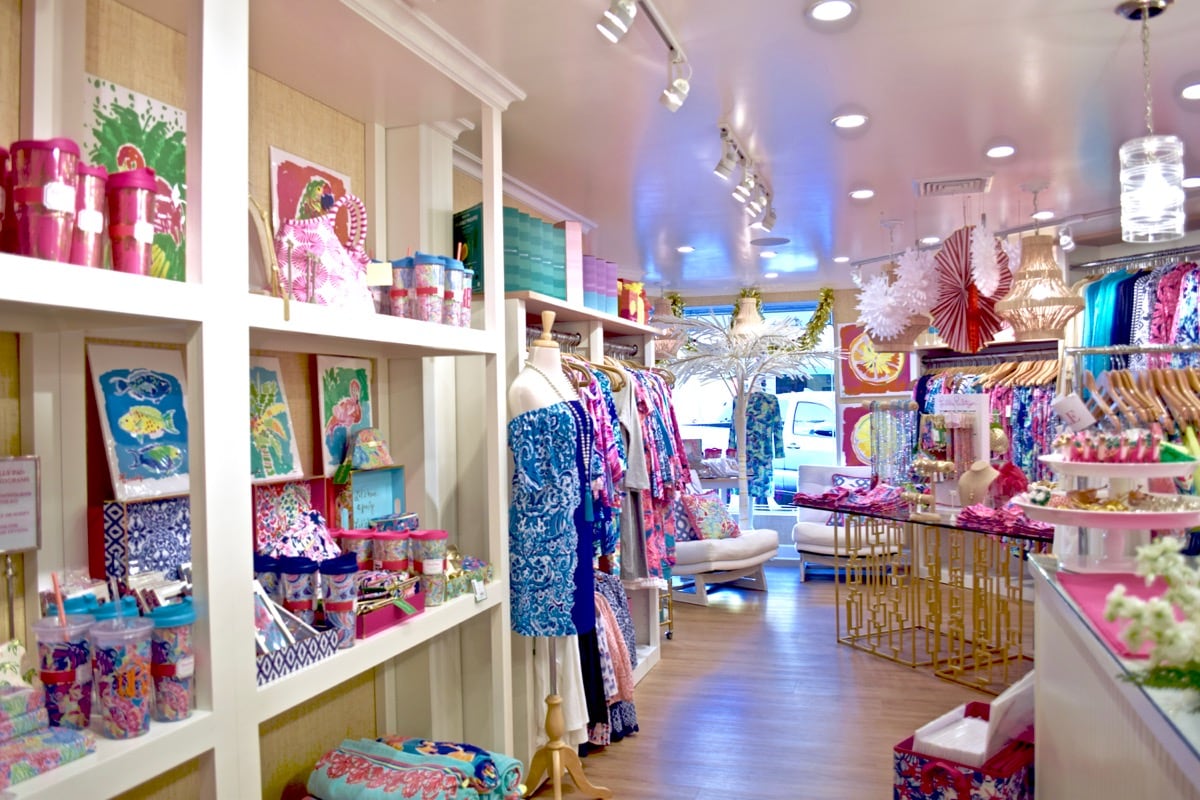 Explore Colourful Martin County On The Water
I have SUCH happy memories of our stand up paddle board trip in Martin County. It was my first time and although I was nervous to start, it wasn't long before Leisa from Zeke's Surf and Paddle had me standing up on the board. We floated past several colourful Florida mansions, played team games, before having a little rest and a drink on the water. My favourite moment of all? When a small pod of dolphins swam past just as the sun was setting. Pure magic!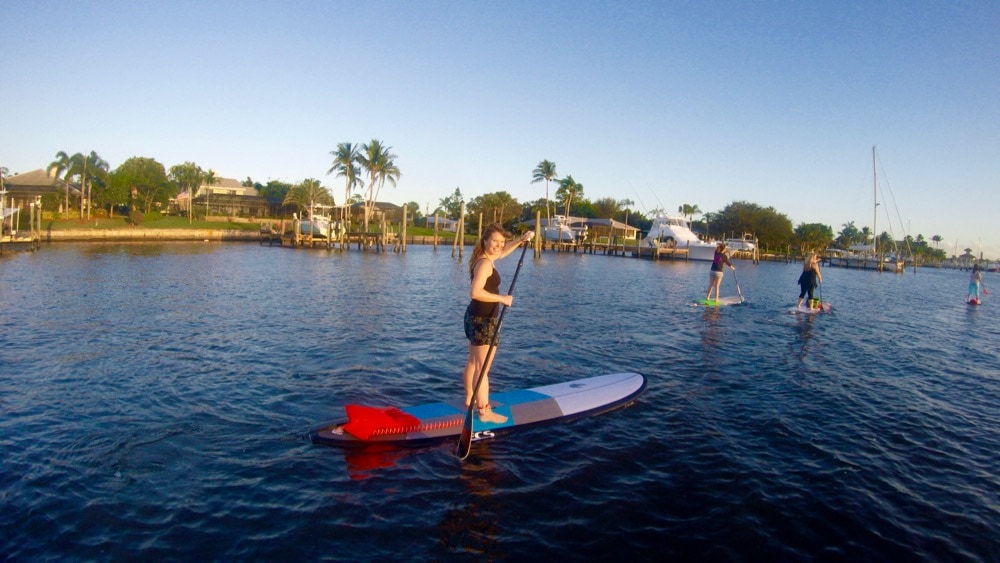 Beautiful Beaches
This is Florida, and no doubt one of the big things you want to do in this state is hit the beach! First of all, remember this is the Atlantic Coast – so expect waves, wind and tides! But as Martin County is a lot less touristy than the beach areas south (including Palm Beaches and Miami) you're likely to have room to spread out and really enjoy the soft sand and sound of the waves. The bays along Hutchinson Island were lovely. When the sun is shining, the water really is an incredible shade of turquoise – you'll want to dive straight in.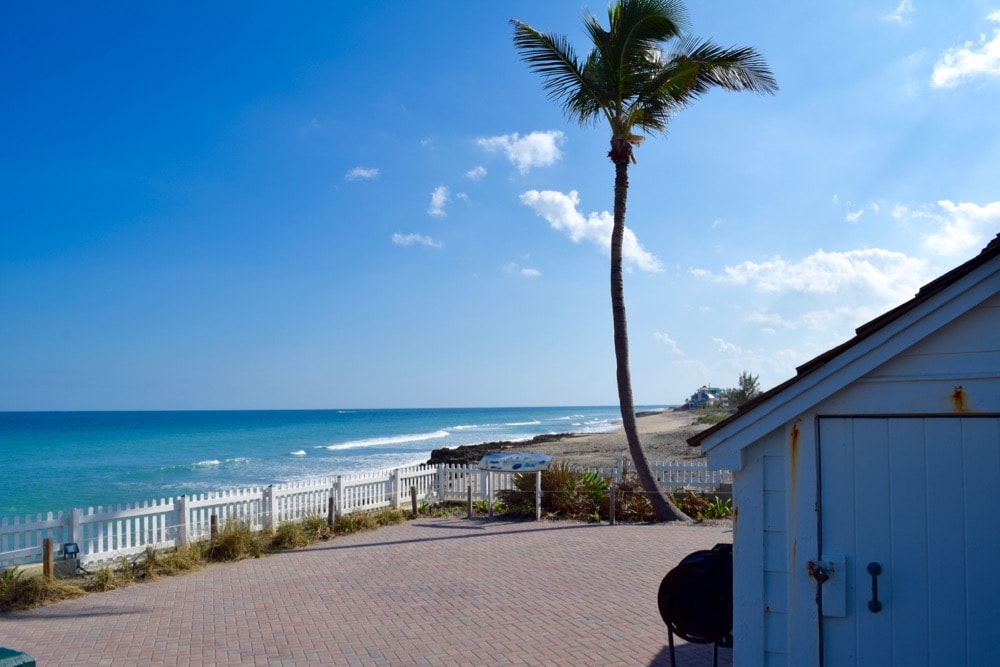 For a totally different experience, take a drive down to Blowing Rocks Preserve. It's pretty blustery, and when the water hits the thick limestone ridge, the water is thrust high in the air! It's an epic thing to see!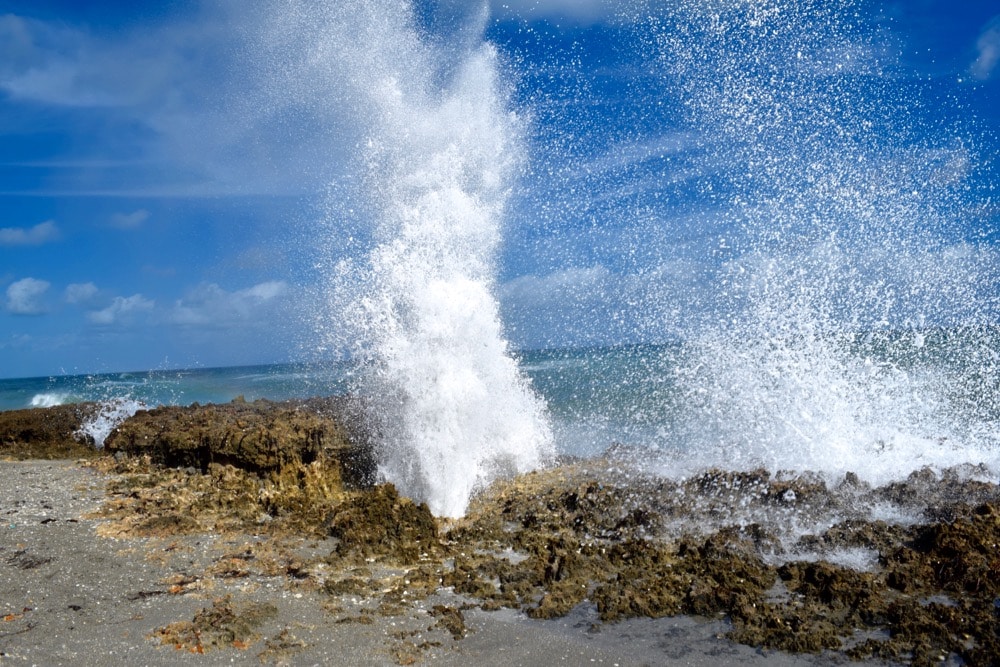 Stuart's Sunday Market
In addition to Stuart's independent shopping scene, there's also a casual Sunday market in the car park area. With stalls selling everything from freshly baked French pastries, to colourful flowers ,and vintage clothes, oh and the hottest chilli sauces I've tasted in a long time, there's plenty to spend your dollars on!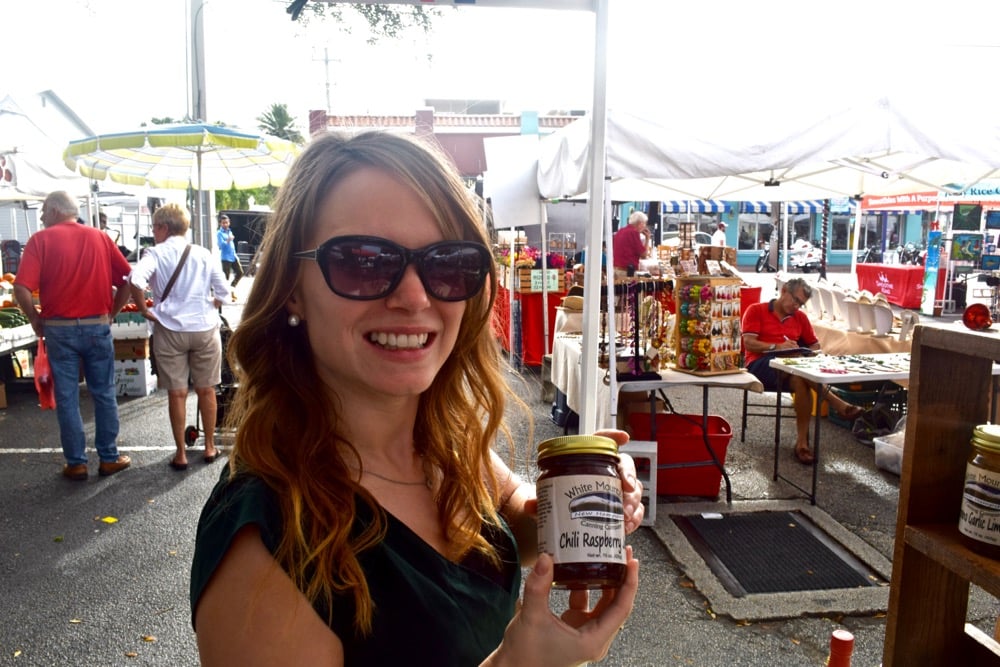 You're never far from nature in Martin County. This state park is the place to go when you really want to get away from town and city life. Either side of the Loxahatchee River are mangroves and forests. It's a real outdoor adventure playground too, with kayaking, biking, fishing, boating, hiking, camping and horse-riding on offer.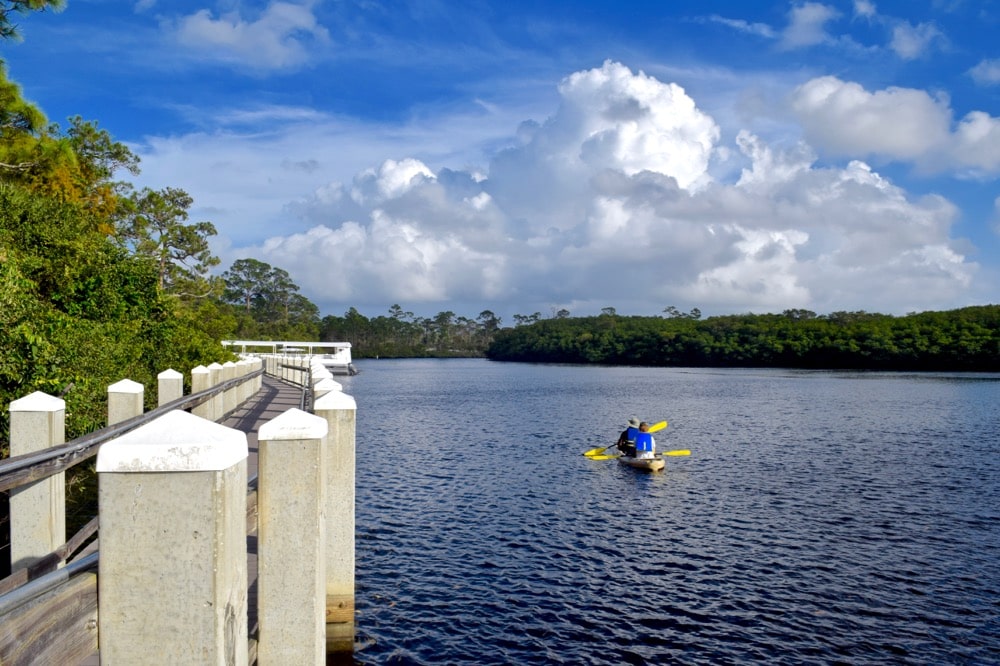 If you're looking for somewhere super kitsch and cool to stay, look no further! Along with the colourful retro vibes at the Old Colorado Inn in the centre of Downtown Stuart, there are a few villas too. They're a piece of the town's history (built between 1890 and 1914) and they're super quirky too! Our bedroom walls were adorned with a huge mural, and once the lights went out, the stars on the ceiling glowed!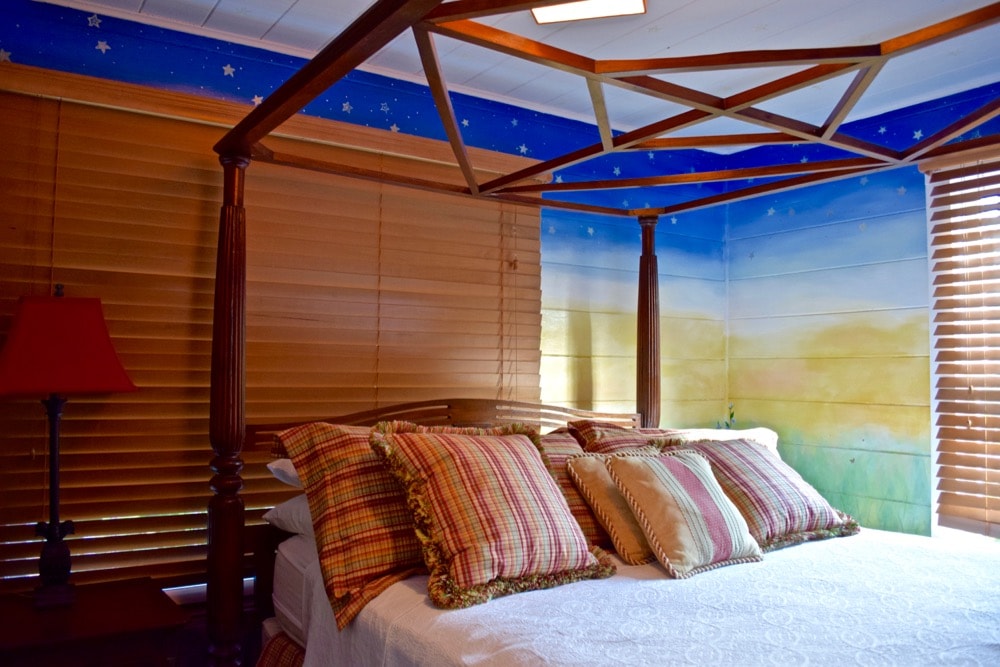 Golden Sunsets On Hutchinson Island
Pure gold. That's what the sunsets are like from Hutchinson Island looking across the water. We settled on the end of this pier, dangled our legs over the glistening water and reflected on the day. I've seen sunsets all over the world, but this one felt so pure, so calm and totally unspoiled.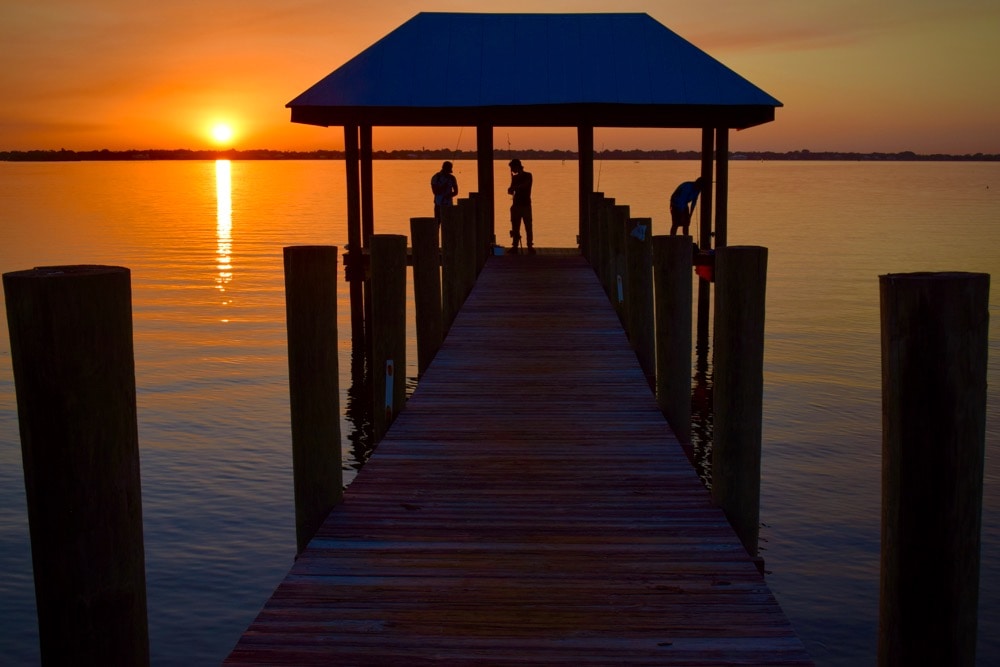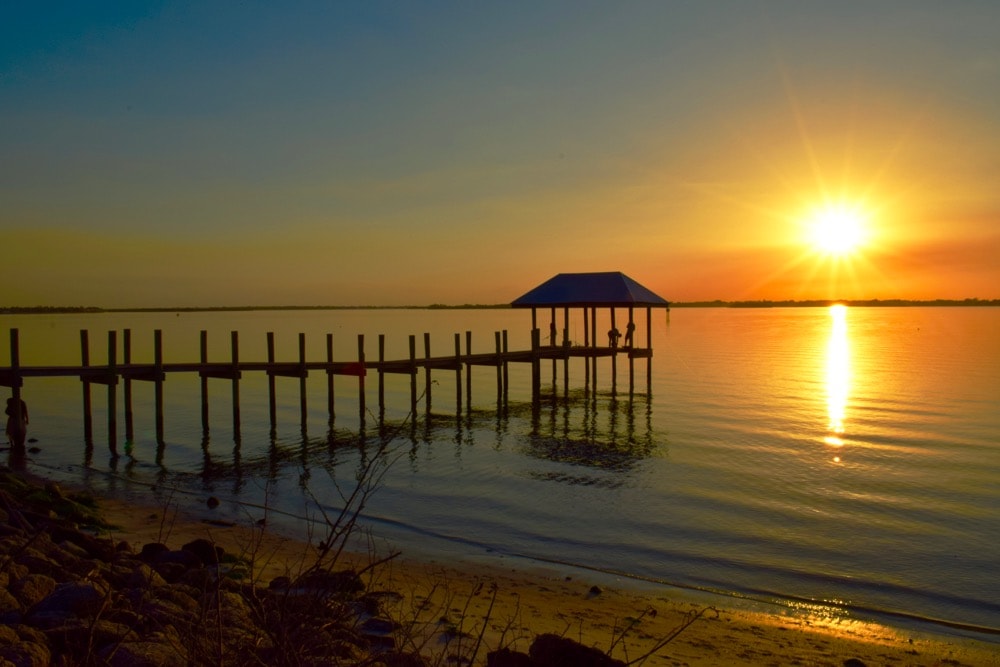 Travelling to Martin County? Check out my Ultimate Travel Guide To Martin County packed with info on how to get there, where to eat, stay and top activities in the region!
Thanks to the team at Discover Martin and Visit Florida for sponsoring my trip. As always, all words and opinions are my own.
---
If you're looking for information to make the most of your time in the Sunshine State, don't miss my Florida travel guides:
Enjoyed this post? Pin it for later!