From wandering across the Bastei Bridge, to exploring Königstein Fortress and hiking along the Elbe River, it's time to get to know Saxon Switzerland in Germany.
First things first, until a few months ago I didn't know anything about Sächsische Schweiz a.k.a. Saxon Switzerland. After a quick Google I muttered, 'that doesn't look like Germany!' It didn't. In my naïve little head, Germany was all about beautiful castles, pretty cities, forests and mountains. It wasn't this…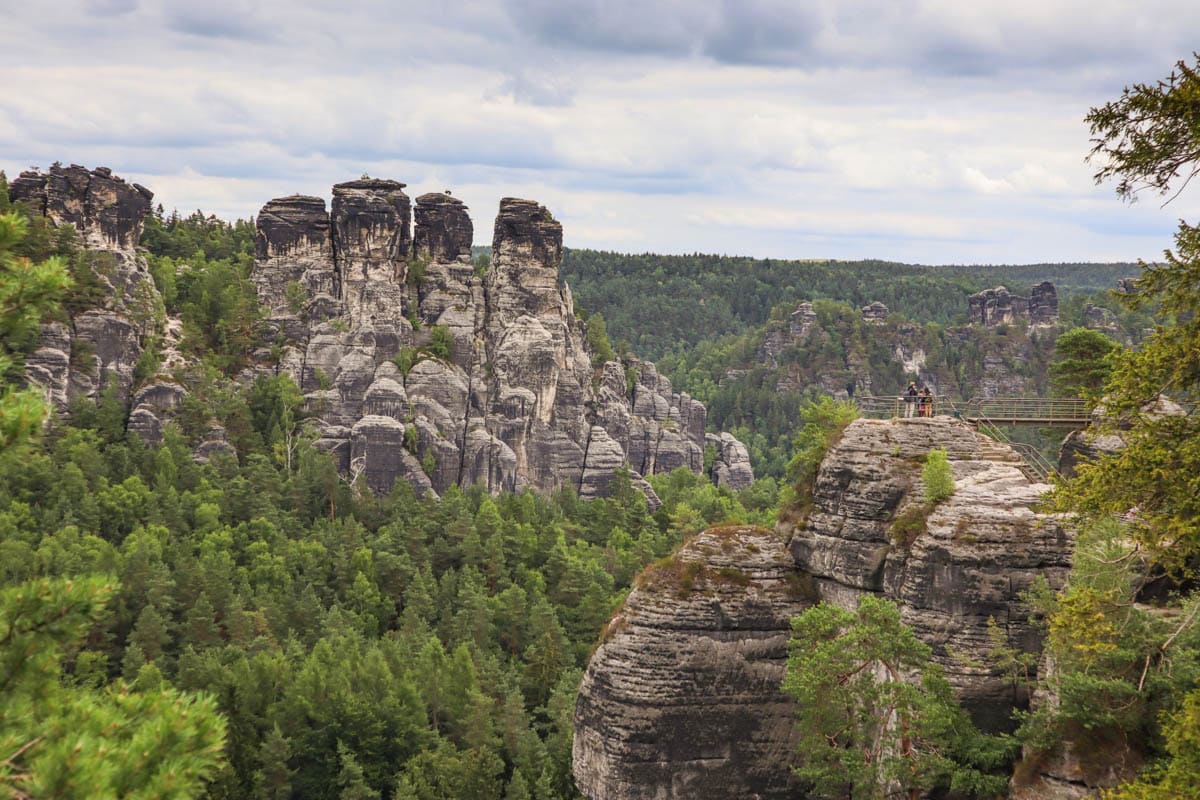 I could see a few similarities between the region and Cappadocia in Turkey and El Valle De La Luna (the valley of the moon) in Chile, but compared to my five previous trips to Germany, this region offered something completely new.
The photos are special, but being right there and taking in the size and scale of the rocks is absolutely incredible! If you love the outdoors, this is a great region to visit – even better if you're into hiking or climbing. In fact, the Elbe Sandstone Mountains have several hundred scalable peaks.
It's fair to say the name is a little confusing. It actually got its name in the 18th Century when two Swiss artists visited, and thought the area was reminiscent of their home nation. Needless to say, the name stuck…!
Check out our video, then scroll down to find out all you need to know to plan your visit to the Bastei Bridge and Saxon Switzerland in Germany.
Time to tell you about some of my favourite spots, and give you a few tips on how to make the most of your time in Saxon Switzerland, Germany.