From ramen and vegetarian food, to a classic steak frites, this guide to the best cheap restaurants in London is perfect if you're on a budget.
Feeling the pinch? I know the feeling! As I try to preserve every last penny before I jet off on another adventure, I've put together a guide to my fave cheap eats in London – perfect if you're on a budget too.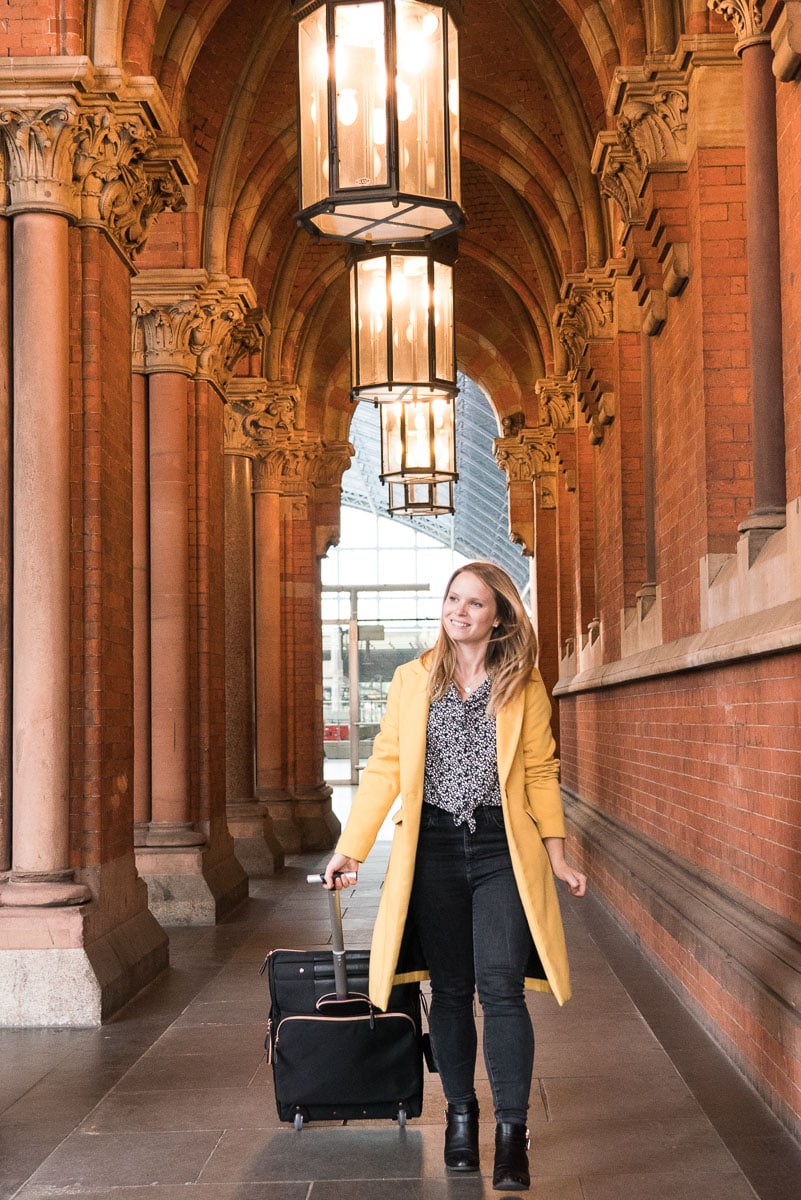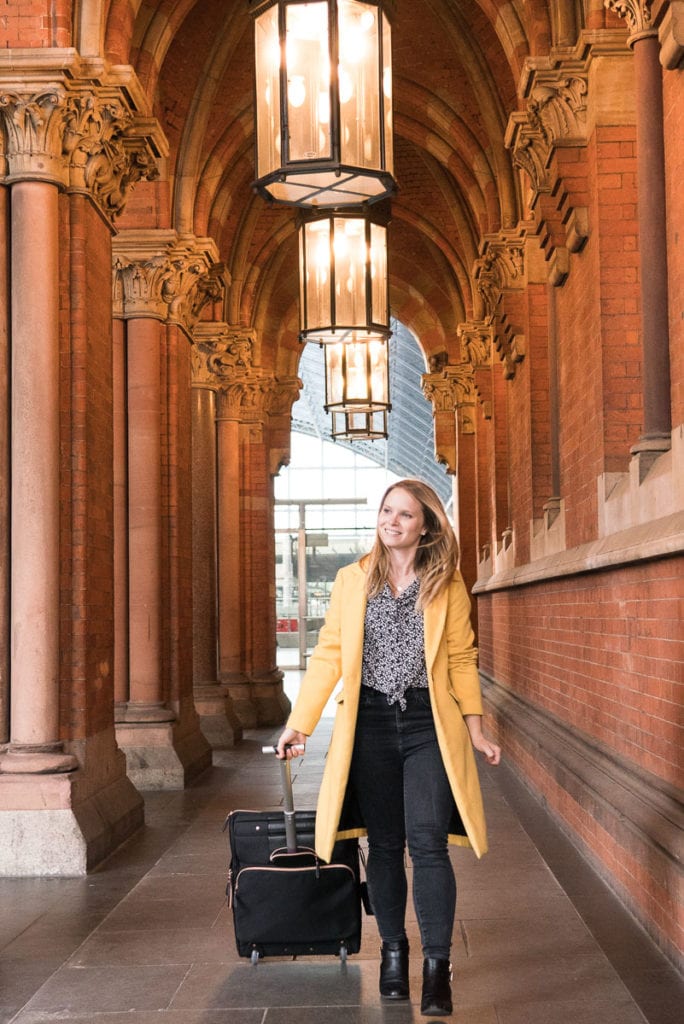 These are the places to go when you're trying to save your money, but don't want to compromise on food quality. You might not realise, but it is possible to have a great dinner in one of the world's most expensive cities for under £10!
You could be slurping hearty bowls of ramen or pho, feasting on Chinese buns, enjoying a bowl of fresh pasta or munching on authentic Neapolitan pizza. There is even a gourmet restaurant in London where you can enjoy a special 2-course meal for under £13!
Many of these options below started with one restaurant, and have since expanded to multiple restaurants across London – a clear sign of success and popularity! Lots have branches in Soho, Covent Garden and the West End. I know this is a part of London where it's hard to find a decent cheap meal, but there are some great ones I promise.
I hope you enjoy trying my pick of the best cheap restaurants in London. Oh, and don't blame me if you pile on the pounds… at least you'll be saving a few pennies!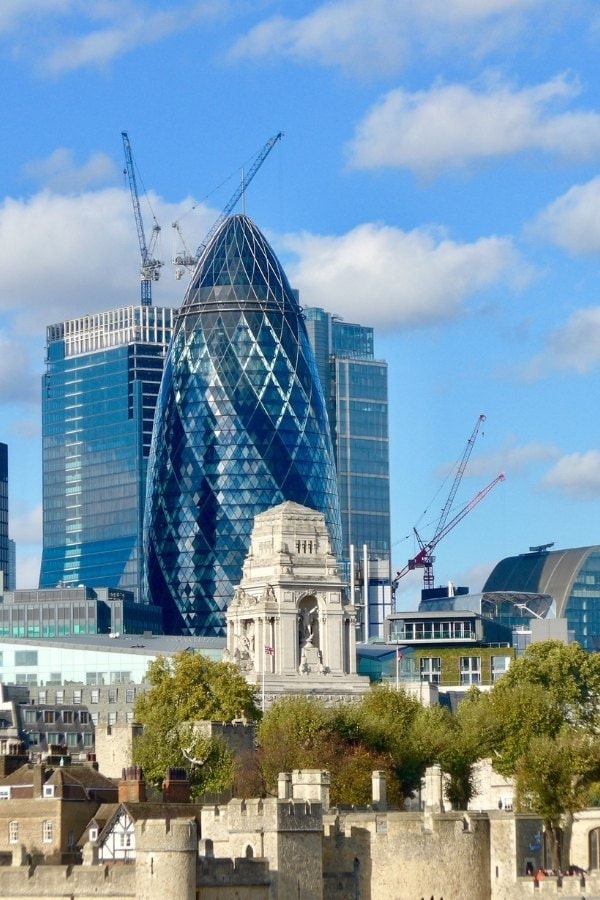 ---
18 Amazing Cheap Restaurants In Central London
A few years ago there was a surge in burger joints popping up all over London. I felt like it was my duty to find the best ones, and after much deliberation (and a few tummy aches), Honest came out on top.
The menu is simple with a choice of chicken, beef or veggie. There are plenty of toppings to add, but the plain beef burger is always a winner, especially as it comes with some of the best rosemary chips I've ever eaten. Getting a really good burger and chips in London for just £10 too? That's not easy in general, but it's possible here!
Location: Several branches across London. Find your closest here.
Main course: £10
There's a reason everyone raves about this pizza chain. Not only is the sourdough-based pizza some of the best in the city, it's also crazily cheap. Like REALLY cheap!
Prices start at £5.95 for a tomato, garlic and oregano pizza. How amazing is that? For something with toppings you'll be looking to spend around £9.50. This chain has grown and grown over recent years and there are now absolutely loads of branches all over London.
Location: This pizza place is expanding at a rate of knots. Find your closest restaurant here.
Main Course: From £5.95
Get your Spanish fix with some pintxos – tapas style snacks held together by skewers. Costing between £2.50 – £4.50, grab a plate and select as many as you fancy. Options include chorizo and manchego bocadillos, salt cod croquetas, calamari and gazpacho. If you have space, finish with some churros dunked in rich chocolate sauce.
Location: Several branches across London. Find your closest here.
Main Course: Around £10 for 3 dishes.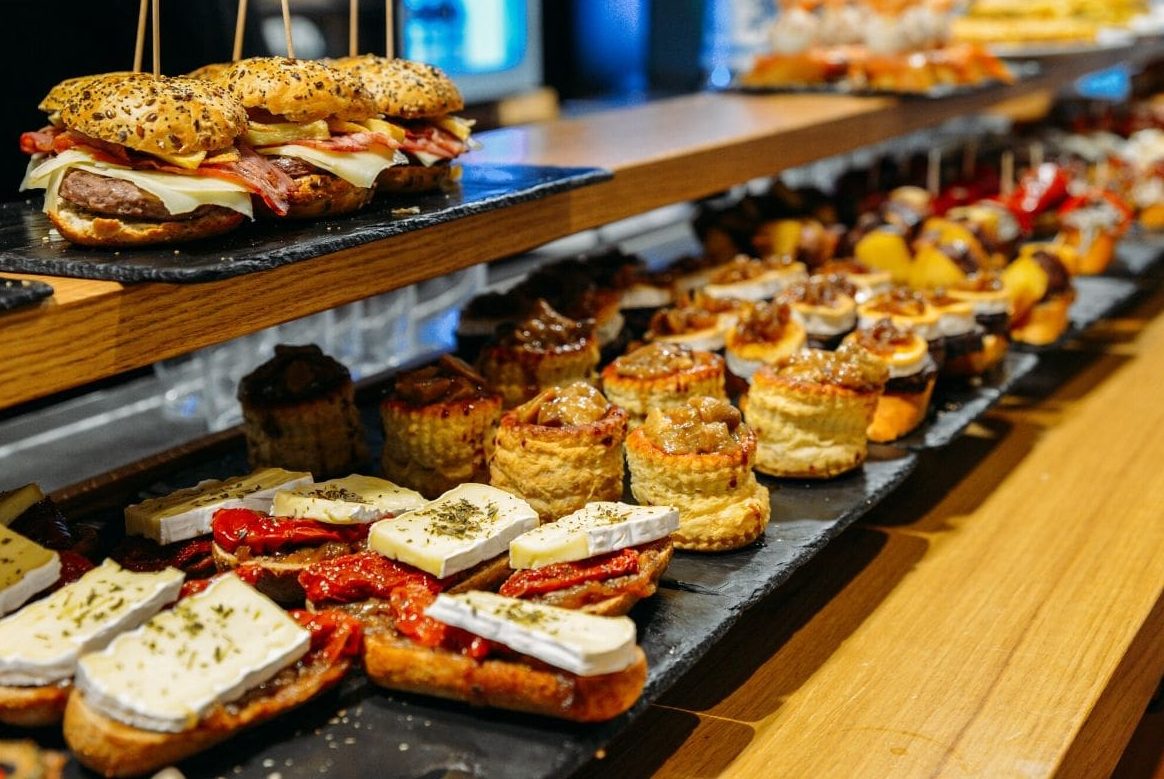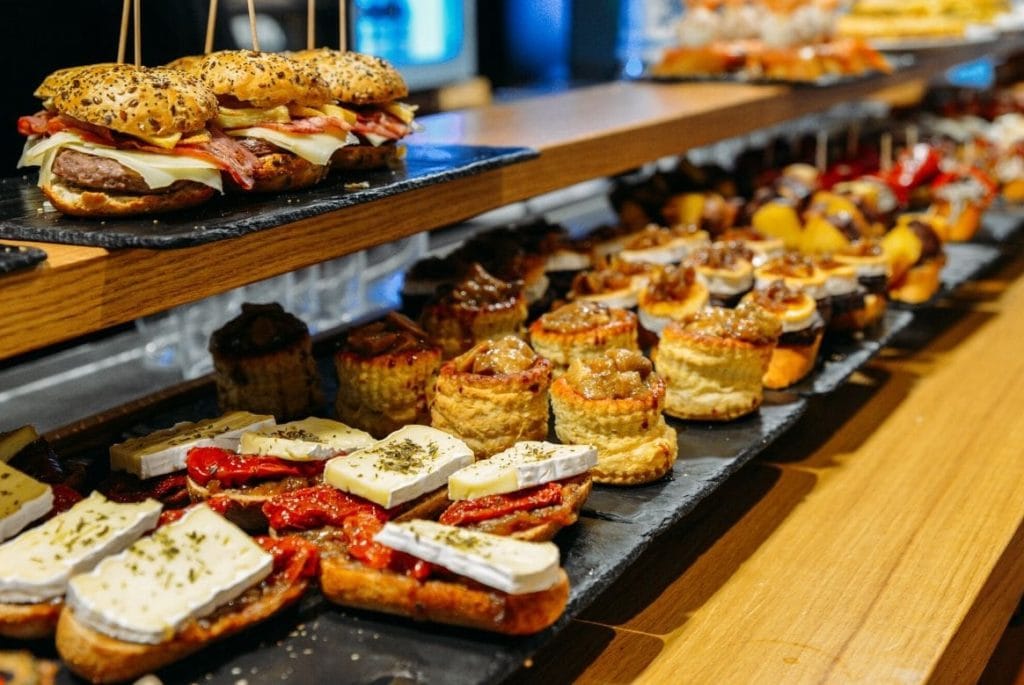 When you're in the mood for a steak, but can't afford Gaucho or Hawksmoor, head to Flat Iron. Here you'll get a really great steak with a green salad is just £12. This is somewhere you can enjoy a high quality meal in a really buzzy restaurant. It's worth noting Flat Iron has a very limited menu, and would be a bit of a disaster for vegetarians or vegans!
Also, this used to be a restaurant with a no reservation policy, but thanks to the pandemic, you can now book tables for up to 6 people in advance via the website. They always accept walk ups too but the queues can take a while.
Location: Several branches across London. Find your closest here.
Main Course: £12.50
These Taiwanese steamed buns have become really popular in London over the last few years. Stuffed with delicious fillings including fried chicken, confit pork belly, lamb shoulder and classic pork, for just a few pounds you'll be eating some of the most flavoursome food in the capital. There's also a dessert option too, if you fancy a Taiwanese take on an ice cream sandwich!
It's grown from a small restaurant near Carnaby Street, to several branches across London. Yep, it's that popular! This is another spot that used to only accept walk ins, but you can now book a table via the website. Prices start from £5.50 for a classic bao with braised pork, fermented greens and coriander.
Location: Several branches across London.
Main Course: Baos start at £5.50 and there's a tasty menu of accompaniments.
Everyone loves Wahaca! Masterchef's most successful contestant Thomasina Miers' chain has brought the real flavours of Mexican street food to Britain's high streets. After spending a lot of time in Mexico, I can vouch that this is authentic cuisine, although it's a shame you can't grab a taco and head to a paradise beach!
With so many small plates of tasty food, it doesn't need to be an expensive meal. I love the grilled chicken and avocado tacos and the pork pibil quasadillas which are both under £7.
Location: Plenty across London. Find your closest here.
Main Course: £8 for a few dishes.
If a hearty bowl of ramen never fails to put a smile on your face, I'd recommend stopping by Tonkotsu. It's one of my picks of the best ramen in London. There are now several branches, all with tables packed in! Space isn't an issue once you're focused on slurping your way through a huge bowl of steaming ramen.
The classic Tonkotsu ramen is my favourite, with that rich pork broth, soft noodles, roast pork belly, bamboo shoots and a seasoned egg. It's ideal if you've got chilly wandering around London or you just need something to dust off a few cobwebs!
Location: Several branches across London.
Main Course: £10
Looking for a cheap restaurant in London serving authentic Italian pasta? Then head to Padella!
The menu here is all about simple Italian food with bold flavours, done really well! Expect bowls of tagliarini with dried chilli and garlic and ravioli with sage and butter. Mmmm! And the prices start from just £8.50.
You might have spotted the queue snaking around their store in Borough Market. There's a second restaurant in Shoreditch now too. You can't book in advance, but you can queue outside or queue remotely using the WalkUp App.
Location: Borough Market and Shoreditch
Main Course: Pasta from £8.50
This is another brilliant option if you're looking for cheap pizza in London. Rudys was launched by TV chef Simon Rimmer. He kicked off with a branch in Manchester, but this is a chain that's been very popular and is growing fast! There are already two in London. I've been to the Soho branch several times and loved the pizza. It's a traditional Neopolitan style with a light fluffy dough, good charring from the pizza oven and a generous selection of toppings.
Prices are a steal for central Soho, with a classic margherita for under £7.50! It'll cost a bit more for all the delicious toppings, but nothing adds up to more than a tenner. I recommend the Calabrese, which has spicy n'duja sausage along with delicious tomatoes, fresh mozzarella and parmesan. There's always a great vibe here – it's got a youthful feel! Also, drinks are surprisingly reasonable too, with a menu of spritzes from £7.
Location: Soho
Main Course: From £7
Princi serves delicious Italian food in a canteen style environment. Join the queue and take your pick from big slices of Milanese style pizza, pasta and delicious salads full of Mediterranean ingredients. Be sure to save some space for some of the treats in the bakery/patisserie section!

Location: Wardour Street, Soho
Main Course: Pizza and pasta from £9
If you've ever had one of these Korean bowls of joy, you'll know exactly what all the hype is about! Usually served in a stone bowl, this Korean food staple has a big layer of rice, then is topped with vegetables, meat and a fried egg, plus a delicious tangy sauce.
With the main store on Greek Street Soho, this is a great option if you're looking for cheap restaurants in London. Bibimbaps start from under £10, although when you see the Korean fried chicken you might be torn about what to order!
Location: The main branch is in Soho, but there are 2 more in the city, open weekdays from 11.30 – 3pm.
Main Course: From £9.50
Vietnamese food has taken the capital by storm. It's one of my favourite cuisines! I absolutely adore the zingy, fresh flavours of the noodle salads, and the hearty, warming bowls of pho. This chain has restaurants across London and is really consistent.
There are a lot of main courses here under £10, including wok fried noodles, vegetarian rice bowls, and my favourite – a hearty bowl of pho! If you're happy to spend a little more, I'd recommend the beef brisket pho and a side order of summer rolls to share with whoever you're dining with. They're absolutely delicious!
Location: Several branches across London.
Main Course: From £9.95
Brasserie Zédel brings the feeling of a grand Parisian restaurant to the heart of Piccadilly. The Art Deco dining room is something of a hidden gem considering this is right in the heart of Piccadilly!
The menu features plenty of classic French dishes include onion soup, coq au vin, cassoulet and a large fish menu. While the general a la carte menu can add up pretty quick, stick to the special prix fixe menu and you can enjoy two courses for just over £12.
Location: Piccadilly
Main Course: Prix Fixe menu starts at £12.75 for 2 courses
Vegetarian food doesn't get more delicious than this. I'm not talking about uber-healthy, vegan style bird food. This is a sophisticated, dining experience, with interesting dishes packed with flavour. It's the kind of food where you don't miss meat!
At Mildred's the plant-based small plates start at £4.50 while main courses are just over £13. I'd recommend the Korean fried chick'n burger, the curries and the gyozas. Yum!

Location: Soho, Camden, Covent Garden, Dalston and King's Cross.
Main Course: From £13
Taro
If you're on a real budget, you're going to fall in love with Taro! Not only is this one of my top picks for cheap restaurants in London, it also serves delicious Japanese food! There are lots of dishes under £10, and these include generous udon ramens and katsu curries.
There's a great lunch menu here on weekdays too, with some dishes around £6.
Location: Soho, Balham and Kennington
Main Course: From £9.50
Pastaio
If you can't face the queues at Padella, this is another great pasta place if you're looking for cheap eats in London. There are vegetarian options starting at just £6 or a classic tomato sauce will set you back around £8. My personal favourite here is their rigatoni alla norma which is made with tomato, aubergine, chilli, garlic and salted ricotta. I first tasted it in Sicily and I was in pasta heaven!
Location: Soho and Westfield London
Main Course: From £6
Hands up if your favourite comfort food is sausage and mash? (MY HAND IS UP!) There's something about the silky smooth, creamy mash, topped with succulent, flavoursome sausages, smothered in a rich gravy that's hard to beat! This little restaurant between Leicester Square and Covent Garden is a great place to enjoy the British classic.
The menu is super simple. Start by picking your style of mash. They range from a classic potato mash, to horseradish, colcannon (with cabbage), sweet potato, and cheesy mustard. Next, pick your main. There are 7 types of sausage (including my favourites – the London smokey) and 6 types of pie to choose from. Then you select your gravy, and yes there are several of those too! Sausage, mash and gravy is just £11, which is amazing value for such a substantial meal.
Location: Covent Garden, although another is opening soon!
Main Course: From £11
Bun House
You know those yummy warm fluffy Chinese buns filled with delicious ingredients? Well, Bun House is the place to go for a big portion of those (and on a budget too!) Their buns are just over £3 each, but they do an offer of 4 for £11, which is great value. Choose from fillings including lamb with cumin and chicken curry with lemongrass. The best though are the sticky BBQ pork – wait until you try them!
Location: Chinatown
Main Course: From £11
---
If you're looking for more London cheap eats, I'd recommend checking out these amazing London food markets. Lots of them have stalls offering reasonably priced dishes, and there are so many cuisines on offer now too! If you haven't visited Mercato Metropolitano, Borough Market or Eataly yet, I'd definitely suggest visits to all of those. They're heaven for foodies!

London Travel Blogs And Travel Guides (2022 Trip Planning)
After living in this incredible city for most of my life, it's time to share my top London travel blogs and guides with you!
If you have any questions, don't forget you can always email me or leave a comment below.