Some exciting blogging highlights, a few lows, and find out what 2018 has in store!
It's been a little while since I wrote one of these, but as we head towards the end of the year, it feels like a reflective time! If you've signed up to my mailing list, apologies if there are a few repeats. If you haven't then… come and join me for more ramblings here.
As a blogger, I don't get an end of year appraisal. I don't get that moment to work through my career progression and talk about the highs and lows, the things I've achieved and the things that need to be improved. So, I guess I thought I could talk it through with you guys. I hope that's ok! Let's grab a coffee and see how it goes?
So 2017 has been quite a year. In numbers it looks like this: 16 different countries visited (some multiple times – USA, Spain I'm talking about you) and 47 flights – that's around one every seven days. Don't worry I'm still committed to planting trees in our aptly named Blogger Grove. 105 blog posts written and published. Over 1800 photos edited and uploaded. I've slept in countless hotel beds, spent plenty of hours in the sky and plenty more waiting around at airports. It was the year I moved back to London. It was the year I celebrated two years with my boyfriend. It was the year of change, and settling. The year of big challenges and achievements.
So, let's start with a few highs…
I've worked with Lonely Planet on a few projects over the last few years after signing up to their Pathfinders scheme. If you're a travel blogger or vlogger, definitely take a look and sign up. A huge highlight this year was being sent to New Orleans on an official assignment in collaboration with Three Mobile, to present a video all about the food scene out there. It was incredible! I was so nervous, but it was a really fun shoot and I learned a lot. The video has clocked up almost half a million views, so if you haven't seen it yet, check it out below!
This relationship is one I'm really proud of, so I was over the moon when they selected me for their top tier programme – to be a Lonely Planet Trailblazer. It means I'll be working even more closely with them, creating inspirational travel content, videos, social media and more – watch this space! Oh and check out the other amazing travel bloggers who were selected here.
Visit England Ambassador
Another huge moment in 2017 came from Visit England, who selected me as one of five bloggers to show off our fantastic country! It's funny as I'd already been celebrating and showcasing some fab parts of England on my travels such as Amersham, Hastings, Bath and more. This ambassador programme has been an amazing opportunity to explore more of my home, and show you that you don't need to hop on a plane to have an adventure. Check out my videos and blogs from Brighton, Birmingham and the Lake District to see what I've got up to so far.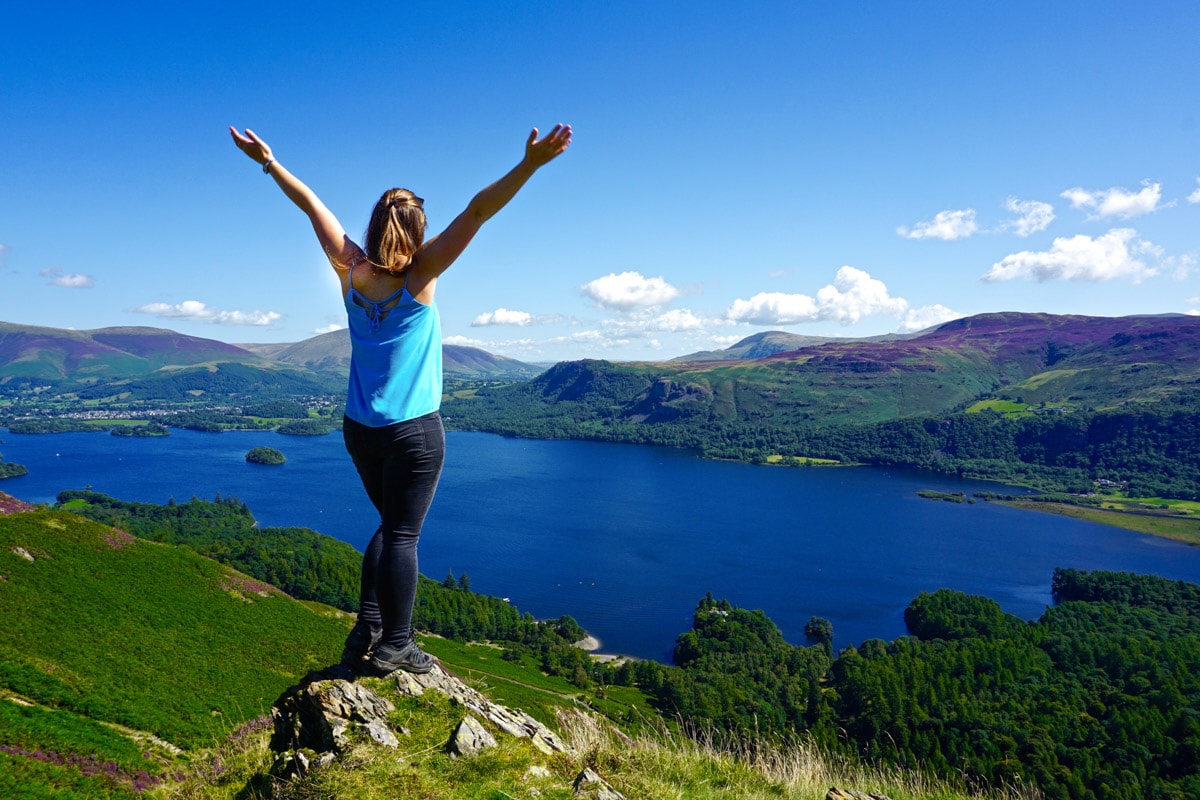 In April I redesigned my website. I couldn't believe what a difference it made! I don't think I truly realised how much it needed it until after I did it, but I love Wanderlust Chloe Mark II. It's a brighter, sunnier and a more creative place than it used to be. I hope you love it too!
Travel Buddies
After a fair bit of solo travel and group press trips, I've really enjoyed having the opportunity to travel with some of my nearest and dearest. I've jetted off to destinations including Mauritius, Dubai and Barbados with Macca (my other half), explored Sicily with Becca and Nice with Kristina (two of my best friends from school) and spent a colourful week in Miami with Emily (one of my best blogger pals). Travelling with these guys has made the experiences extra special.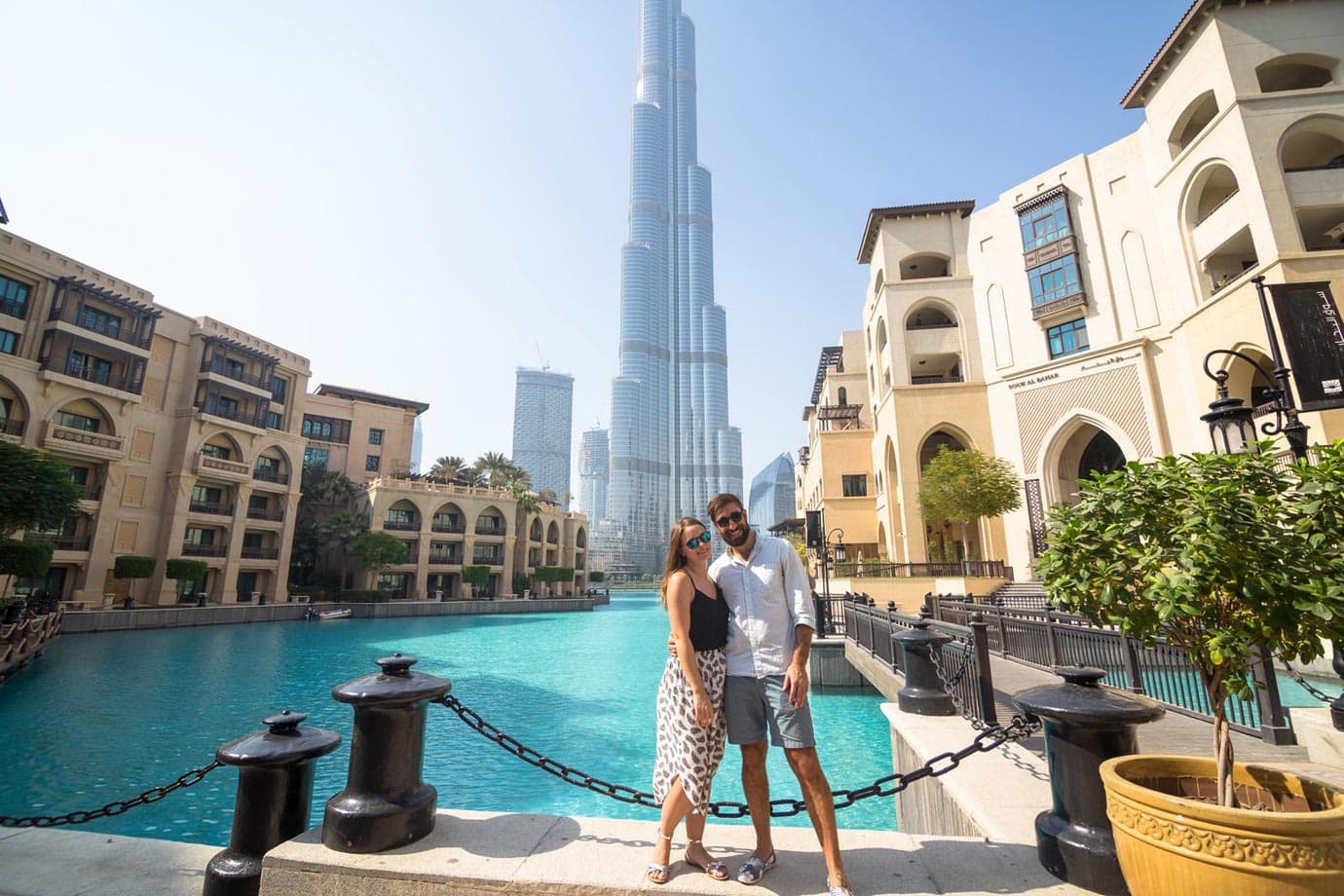 Hiking Stromboli
Physically I've had a few highs too, the biggest being a six-hour hike up Stromboli Volcano in Sicily!! It was tiring, challenging, but SOOOOO incredible! When we saw the volcano erupt with amber lava, I knew it was worth it.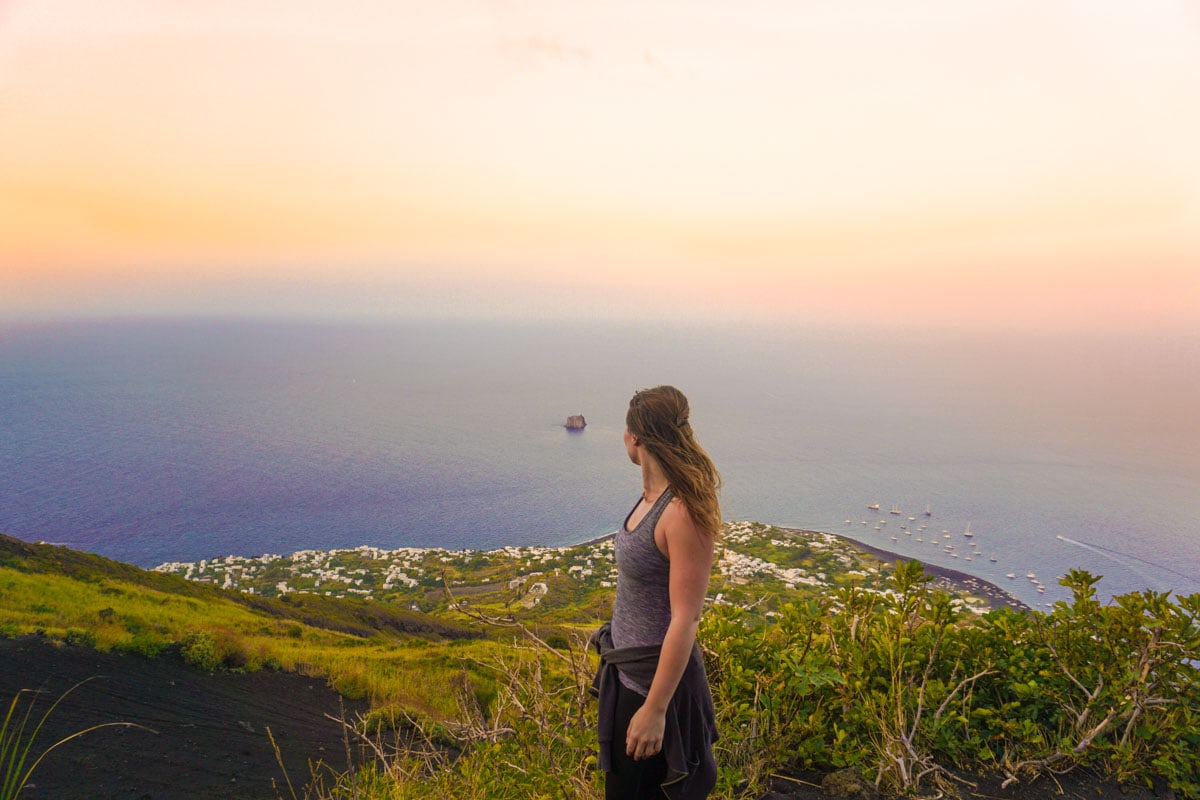 Google #TeamPixel
Totally out of the blue, I received an email from Google inviting me to be part of their elusive #TeamPixel – a small group of bloggers and influencers selected by the team, to showcase the new Google Pixel 2 smartphone. I visited Google HQ, learned a bit more about the phone and took some fun snaps. It has an incredible camera and it's been so fun playing with a new toy on my travels! It's also really exciting to receive endorsement from a brand you admire so much! I can't wait to show you more of my travels through my Pixel 2 over the next year.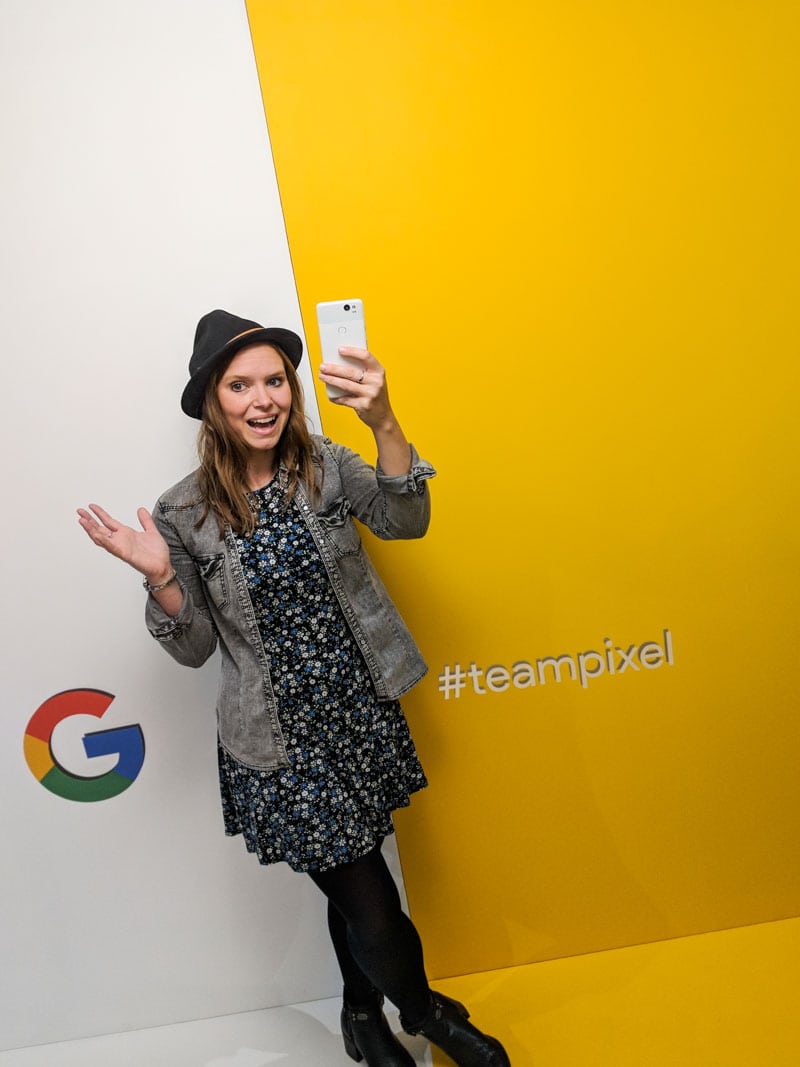 Visiting Petra
In April 2017, one of my boyfriend's cousins got married in Jordan. We headed out there for a week and as part of it, took a trip to Petra. It's one of the most incredible places I've ever been. So vast, beautiful and historic. It's definitely of my travel highlights of 2017.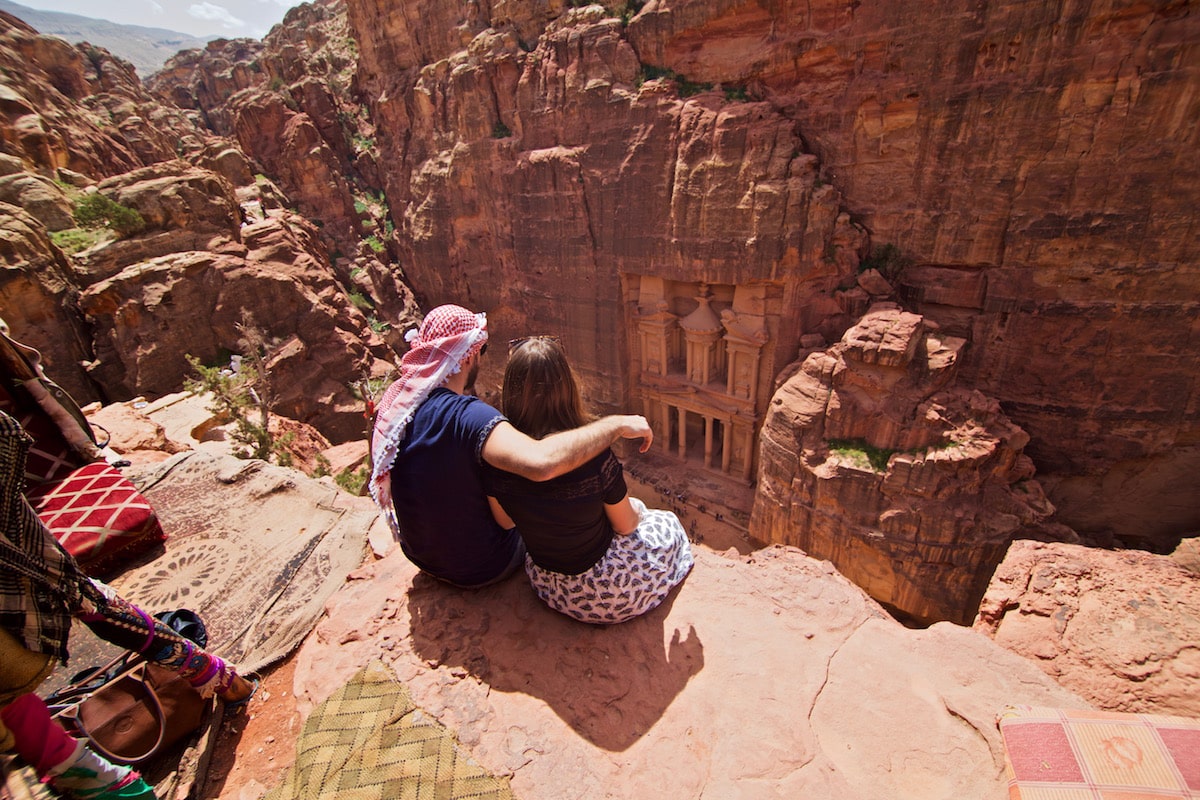 Travel Highlights
Along with Petra, a few other highlights from my travels this year include checking out Hawaii's epic lava fields and volcanoes, exploring New York in the snow, a very colourful trip to Miami, a few days in Cadiz and Seville in Spain (I just adore it there) and a proper holiday in Croatia. People laughed when I said we were going on a proper holiday, but surprisingly enough, us travel bloggers need to switch off too. That means no social media, photos of food, tweets etc! I can't say I switched off completely, but it was fun travelling without much of a plan!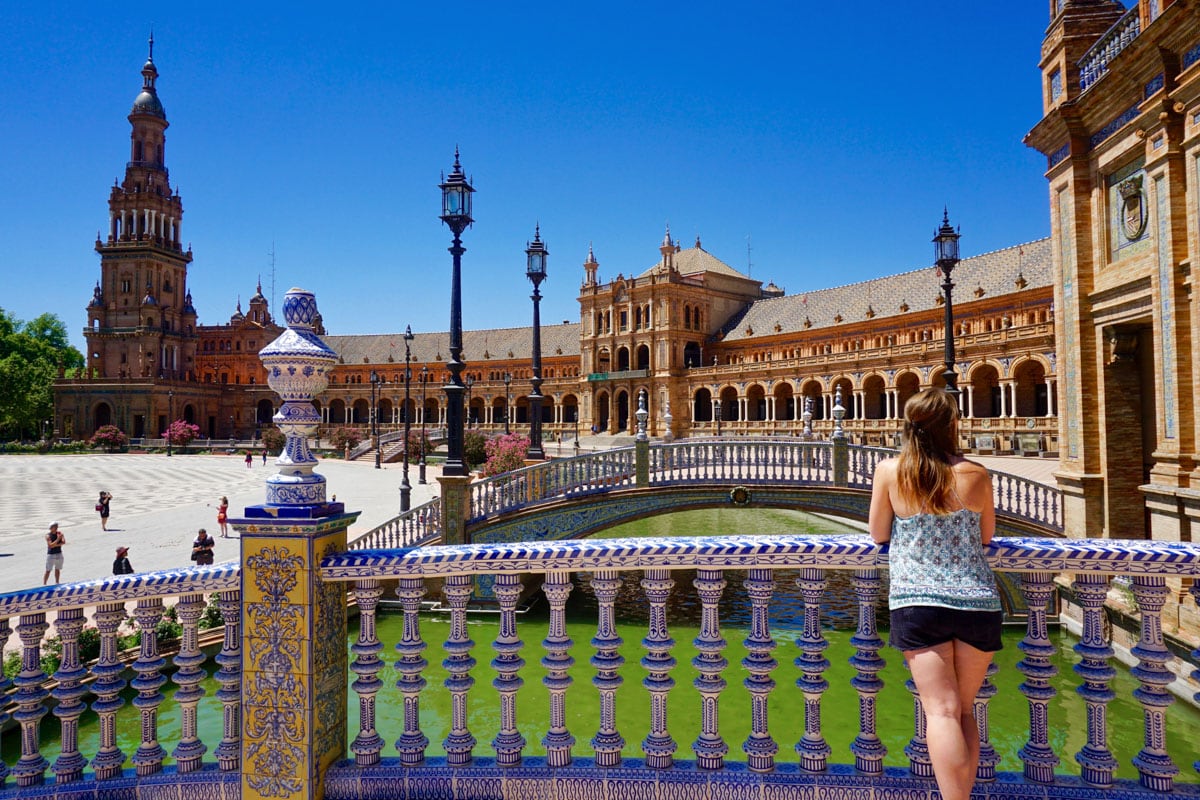 Video Video Video
I've added a new string to my bow. Well kind of! I was already making the odd bit of video content, but in 2017 I started to really focus on it and improve my presenting and production skills. I know there are plenty of people out there who make incredible cinematic videos, and I don't feel like I can compete with those, but I really enjoy showing a destination through my eyes. My videos on Hastings and Rochester have been hit 60,000 views on Facebook – I genuinely can't believe that, but thank you for watching! More videos coming your way in 2018.
Blogs…
2017's most read blog was 6 London Desserts You Have To Try which was read over 50,000 times. I'm glad you guys are as obsessed with food as I am! Shall we go for a freakshake to celebrate?
2017: The Lows
There's a dark side to the life of a full-time jetsetter and I think this year has posed more mental challenges than I expected. I won't dwell on it, as I've already summarised some of the feelings in detail in these personal blogs from this year: When Enough Is Enough, The Disillusioned Travel Blogger and Blogger Press Trips: The Lowdown. The biggest battles for me have been:
Loneliness – Life as a blogger can be quite a solitary one. Sometimes I travel alone, eat alone, blog alone. I thrive on human contact and when I don't have it, I get down.
FOMO – This probably taps into the loneliness part too to be honest, but I really miss friends and family. It's hard to see people when you're away so much but it's something I've found a little easier since the move back to London. If only I could clone myself?!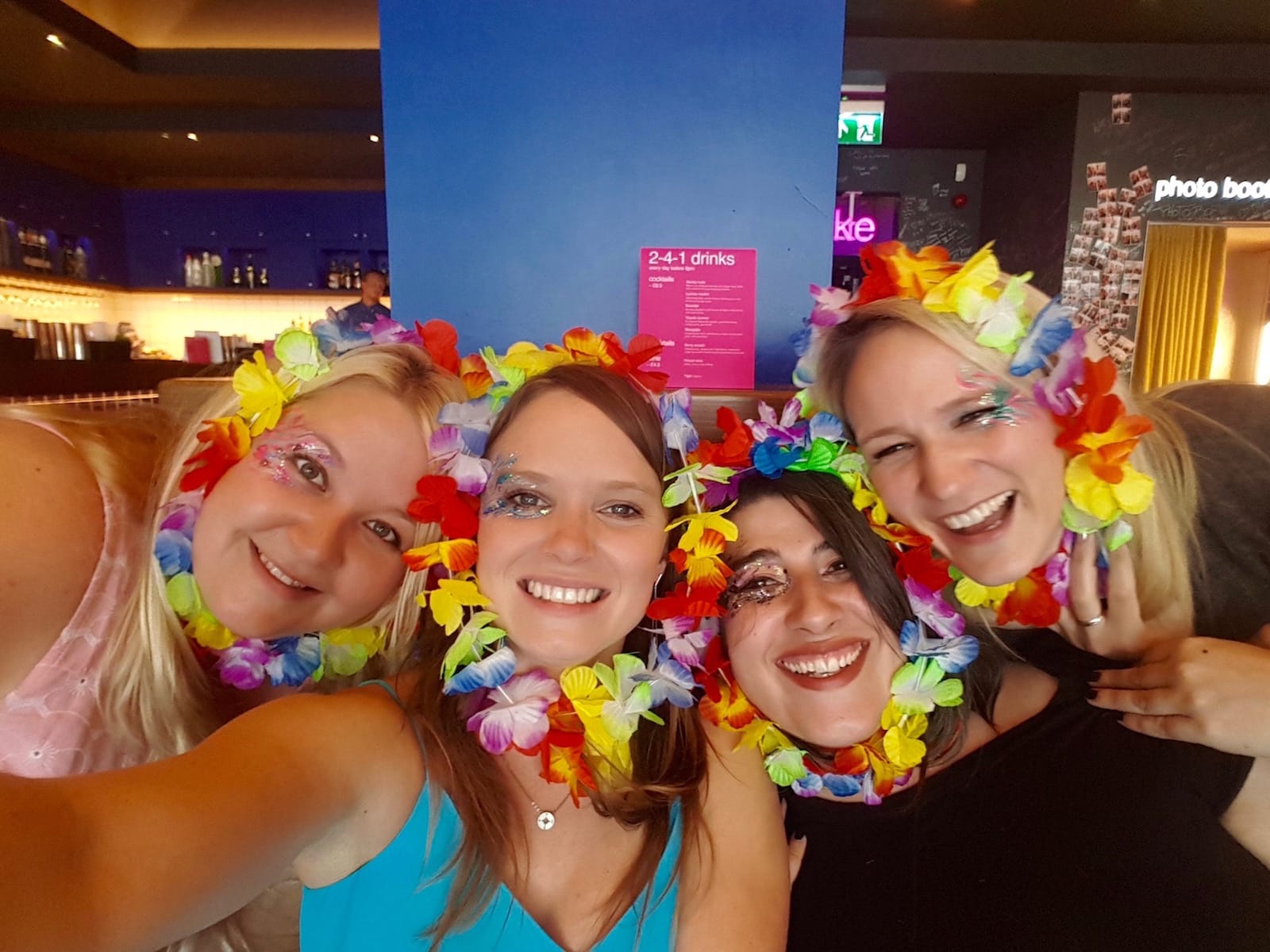 Comparison – While I'm pretty happy with what I've achieved and how things are going, I sometimes fall into a trap of comparing to others and worrying I'm falling behind. I think this is natural in any job, but I need to remember to focus on my journey and remember that we all have highs and lows!
Burnout – Travel burnout is real! I wrote about it in my blog for Huffington Post: The Dark Side To A Life Of Travel. I've hit this low a few times this year after taking on too many projects at once, each involving lots of travel. Eventually I reached a point of feeling totally overwhelmed. Exhausted! I craved duvet days and needed a breather. I'm learning how to deal with it, but it's certainly not something I've found a cure for. Too long at home and I get itchy feet, too long away and I get burnt out. Just trying to find that happy medium!
Freelance fears – You just never know what's around the corner. Sometimes it goes quiet and you wonder whether you'll ever work again! 99% of the time an email pops into your inbox and the fear goes away. One thing I do know though – that I'd prefer to have that occasional fear than go back to life in an office.
2018 Plans
I've got some exciting travel plans shaping up for 2018. A mix of sunshine, adventure, culture and food.
It looks like I'll be heading back to Mexico in January. When people ask me "What's your favourite country?" I always say Mexico. It's where I discovered my love of travel, it's where I've learned the most about myself, and it's just an amazing place! I love the food, the culture, the people and the landscapes. I really can't wait to go back!

Also in the pipeline are Alberta in Canada for a true mountain escape, Glasgow in Scotland and Japan. Very excited to get all of those arranged. I'm also busy planning some more trips in England too!
I'm also keen to improve my video and photo editing. I dabbled in Premiere Pro briefly, but found the move from iMovie to Premiere too complex! Instead I've switched to Final Cut Pro, which is simpler but has tonnes of functionality. It's perfect for where I am right now. No doubt I'll make it to Premiere one day, but one step at a time eh?
I'm also planning to learn more about SEO. I knew nothing about it when I started this blog, but have gradually learned as I've developed the site. I find some of it desperately dull, but since I started optimising a few old posts, I've noticed an improvement in traffic and clicks throughs from Google, so it's something I should definitely set aside time for in 2018.
So that's my appraisal complete for 2017. Thanks for reading, sharing and caring. Stick around for another year?
Chloe x